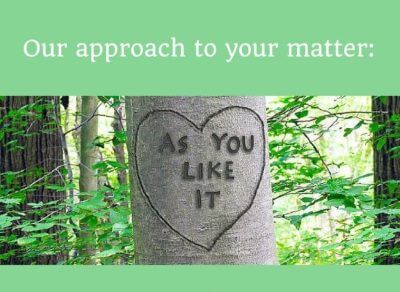 Shakespeare's play, As You Like It, is as much about life's bewildering tricks and turns as it is about the romance and enjoyment of living.
At Farrar Gesini Dunn, our Family Lawyers and Wills, Estate Planning and Estate Litigation Lawyers understand that people rarely expect to find themselves in the middle of a complicated dispute and rarely want to seek the help of a lawyer.
We also take the approach that if you haven't thought about the future of your legal and financial affairs, you should take time to do so. We are a specialist firm and do amazing work for our clients.
We understand that for some, start-to-finish legal help can be, as old Will put it: too much of a good thing. We know that legal costs, especially ongoing legal costs, can be expensive.
Unbundling
Unbundling is not a term that Australian legal practitioners are familiar with. Our friends in the United Kingdom and the United States of America have been unbundling for over a decade.
Unlike other firms, Farrar Gesini Dunn caught onto the idea years ago. Unbundling legal services is really about giving you control of your legal affairs and legal costs. Family law is a complex and multi-layered beast. It takes lawyers a long time to sift through lengthy documents, write letters and manage your affairs. That process is time consuming and labour intensive. The family law process is not always linear and it can be unpredictable.
By breaking the legal process into discrete tasks, Munbundling can help you to decide what part of your matter you need help with most; whether it's drafting an affidavit, giving you advice or writing you a draft letter – we see things differently and see your case as individual with its own individual needs.
We can also guide you through a single issue which might fall into the context of a greater dispute – it's your call.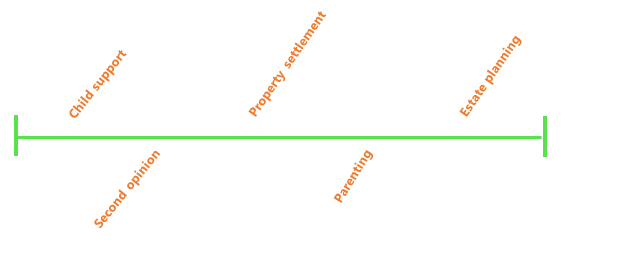 In Canberra, Sydney and Melbourne, Farrar Gesini Dunn can empower you to do as much or as little work on your own matter as you feel comfortable with and which work will support the overall goal of your case.
Seeing things differently is about being innovative
We see time differently to other firms and we charge differently to other firms. We want you to tell us how you want your fees to work. We can break your matter down into tasks, stages, work on an hourly rate or give you an estimate or fixed price to deal with an issue. We can tailor our services to your needs.
If you want a lawyer to look at your matter, we are happy to meet with you in relation to your family law or estate problems.
Contact us today at our Canberra, Sydney, orMelbourne offices.