Back to school. The start of a new school year is an exciting but often an uncertain time for many families especially those who have recently separated.  It's around this time of year that we receive an increasing number of enquiries from clients wanting answers to questions such as:
Who will pay for the school uniforms, books and/or the school fees?
We both want to attend school events but our relationship remains acrimonious – what should we do?
I'm not my child's primary carer, but I want to make sure I'm included in school communication and the like – what can I do?
My child is anxious about starting school – what should we be doing to help him/her?
I'm worried that my child's other parent might collect him/her from school without my permission – what can I do?
Now that my child is of school age (or has started high school) should we revisit the care arrangements for him/her
We still haven't agreed about which school my child should attend, even though first term starts soon – what should we do?
The law is not straightforward in its application to these issues and others and there are often many factors to consider.
As with all parenting matters, when a disagreement arises between parents of a child we take our guidance from the Family Law Act in attempting to resolve that disagreement. It is important to note that the Act is drafted in terms which indicate that children have rights, whereas the position of parents is couched in terms of duties and responsibilities, and the primary consideration in all parenting matters is the best interests of the child. Of course, determining what is in the best interests of the child can be difficult where the parents hold different views about how their child's interests will be best served.
We can help with guidance, advice and support if there's uncertainty surrounding the start of the school year for your child, or any other parenting matters.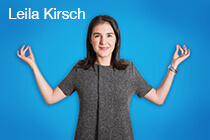 Leila Kirsch