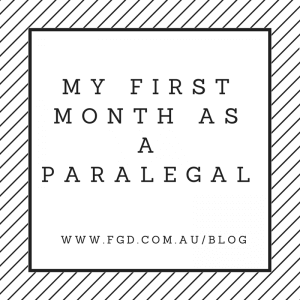 In February of this year I started working as a Paralegal at Farrar Gesini Dunn.
As I had only graduated in November 2016, this was an unexpected opportunity, and I was genuinely excited by the prospect of putting my years of study into practice. What also occurred to me was that I was entering unfamiliar territory and as such, I could not at first think of much in my career that seemed relatable.
Surprisingly (and somewhat unfortunately), in preparation for this role, I started thinking about characters that I had seen on television. The first character that came to mind was Rachel Zane, a paralegal in the popular US legal drama Suits. In the seasons that I have watched so far, Rachel is depicted as a hard working member of her firm who is often left frustrated by a lack of recognition from colleagues and her stalled career progression.
Since starting as a paralegal, I will admit that on a few occasions, I have been asked by friends and family whether the job compares to Rachel's experience on the show.
Having worked in this role for over a month, I can now confidently confirm that my role is slightly less glamorous in comparison to Rachel's experience, but to the same degree, far more rewarding.
During this time, I have participated in client interviews, assisted with the drafting of letters, conducted independent legal research and have on several occasions inspected subpoena material in court.
This has been a challenging period, but I am gradually getting used to the nature of the work and it has helped that the staff at Farrar Gesini Dunn have been incredibly supportive. Unlike Rachel, I am confident that I will soon achieve my goal of practicing as a lawyer and I would attribute this feeling to all of the work behind the scenes that I have done so far.
For all law students with a similar goal and who are close to finishing your degree, I would highly recommend starting out as a paralegal because it quickly introduces you to an array of essential legal skills that will go some way to setting you up for the future. Just make sure that you avoid comparisons to legal television show characters before you start!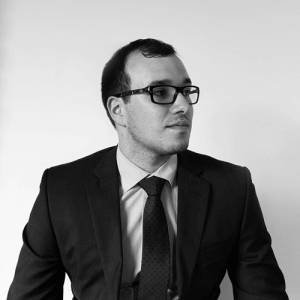 Nicholas hopes to be admitted as a lawyer in August 2017 at our Canberra office.