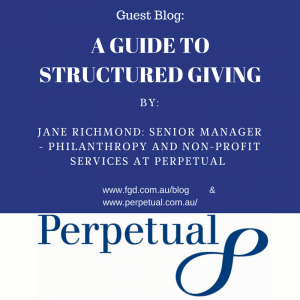 "Australians who plan their giving, give six times more money than Australians who do not have a planned approach to giving."
Philanthropy is about thoughtful and structured giving to make a profound impact for societal good. Philanthropy – and the way people give – has evolved over time, and contrary to what we sometimes read, see or hear, philanthropy is not just for the super wealthy. A simple, structured giving program can be established with a donation of $20,000.
While many people give directly to charities throughout the year or through their will, they may not realise there are efficient and structured ways to give, which can provide long term funding to the causes they choose to support. Giving through a charitable structure allows donations and bequests to grow over time, and provide sustainable funding to help charities achieve greater outcomes for the causes they serve.
Many people find it difficult to know when, how and where to start. Major life events – retirement, sale of business, illness and even the passing of a parent or loved one can be a trigger for individuals and families to think more closely about what they want their legacy to be. For many, philanthropy is the perfect way to engage with a new era of their life or celebrate the legacy of a loved one.
Equally, we know windfalls from sale of property or business, the receipt of an inheritance or even an annual employment bonus provides many people with the liquidity (and often a tax consideration) they need to reach for their philanthropic goals.
The first step is to understand the options available.
Public Ancillary Funds (PuAF)
A simple and easy option is to give by setting up an account within an already established PuAF. These PuAFs, such as the Perpetual Foundation, provide an already established trust structure under which individuals or families can set up named endowments.
These funds cut out the individual compliance, investment and trustee burden that can detract from the joy of actually giving. Typically, these funds utilise the power of a pooled investment strategy and each year the income earned is available for distribution to your chosen not-for-profit organisations or charities.
While many people like to see the benefits of their giving during their lifetime, the ease with which an endowment can be set up within a structure like the Perpetual Foundation means that they can also be an effective way to leave a philanthropic legacy through a will.
Private Ancillary Fund (PAF)
The same way a self-managed super fund (SMSF) is established for control of investment decisions and flexibility, so too is a PAF – allowing individuals or families to create their own charitable foundation and determine their level of involvement.
Tax benefits of structuring your giving
Philanthropy is not only achievable, but makes financial sense. Structured giving is a tax-effective means of redirecting a portion of income to make a significant difference over the short and long term.
The tax benefits offered through a structured giving vehicle are significant. All gifts are deductible up to the limit of your taxable income and deductions can be spread over a period of up to five years. In short, these vehicles allow you to optimise your tax situation while also maximising community benefit.
Deciding who to give to
Some people have a clear direction in mind when it comes time to decide which charities or causes to support, while others may find the sheer number of charities available to give to overwhelming. A philanthropy specialist can assist with the grant process to help you ensure you are supporting well governed not-for-profit organisations providing real outcomes for the communities they serve. This usually involves a rigorous review of the quality of an organisation's governance, strategy, outcomes, capability and leadership.
Whether you'd like to see the impact of your giving during your lifetime or plan to leave a legacy through your estate, your trusted advisors can help you plan your giving and make a lasting impact.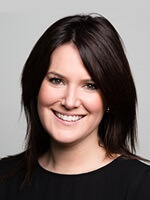 Jane Richmond
Senior Manager – Philanthropy and Non-Profit Services at Perpetual
Find more information about wills and estates.
For more information about financial services visit: www.perpetual.com.au
---
Perpetual's Philanthropic Services are provided by Perpetual Trustee Company Limited (PTCo), ABN 42 000 001 007, AFSL 236643. This publication has been prepared by PTCo and may contain information contributed by third parties. It contains general information only and is not intended to provide you with advice or take into account your personal objectives, financial situation or needs. The information is believed to be accurate at the time of compilation and is provided by PTCo in good faith. You should consider whether the information is suitable for your circumstances and we recommend that you seek professional advice. To the extent permitted by law, no liability is accepted for any loss or damage as a result of any reliance on this information. PTCo does not warrant the accuracy or completeness of any wording in this document which was contributed by a third party. Past performance is not indicative of future performance.