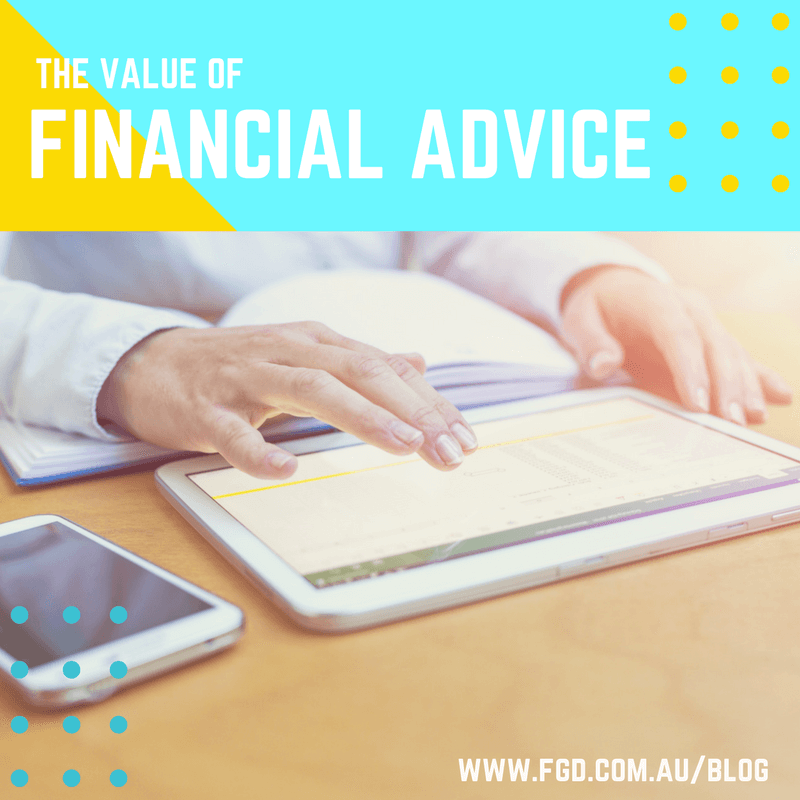 So you have been told to seek financial advice. What on earth will that involve and what is the point when it's all going to change anyway?
It is well documented that divorce and separation are one of the most stressful processes a person can experience. It is a time when you are emotionally challenged and drained. It is also a time for great uncertainty. And for some, that uncertainty can drag on.
Seeking financial advice during your separation can actually provide you with a little clarity in very muddy waters! Financial advice addresses practical (yes, boring) issues but more importantly can assist to rebuild your confidence and often your ability to move forward.
Advice can include:
Assistance with budgeting and cash flow (boring but necessary)
Coaching and support with financial choices
Direction and focus on new goals – where and how to start!
Clarity and financial confidence
The stats1 are scary – five years after marriage break down 40% of divorced women and 32% of divorced men are still in rental accommodation. 41.7% of women feel uncomfortable about their long term financial position.
Super balances of divorced mothers are 68% lower than married mothers. Education and support is key to changing these statistics and that's where we come in!
At Amplify Wealth we are experienced and committed to assisting people going through separation to start over financially. We provide a holistic service that is tailored to your individual needs and concerns.
Are you worried that you will no longer be able to remain in your home?
Can you afford to buy your ex-partner out?
Can you continue with private schooling for your children?
Can you retire within the next 10 years?
What should you do with superannuation?
How do you find time to review your income and track expenses?
How will you manage the complex investments and assets that your ex-partner looked after?
The list goes on…..
Feeling secure in understanding your financial position or future outlook can provide great peace of mind and allow you to focus your attention on other matters.
It's natural to feel anxious and concerned about revealing your financial position to an adviser but remember we are here to support and guide you through this time. Our experience shows that clients who seek advice can achieve better financial outcomes and begin the next stage of their journey with renewed confidence and enthusiasm.
So trust your lawyer when they tell you to seek financial advice. It might just change your life.
1 AMP Natsem report 2016.
While all care has been taken in the preparation of this material, no warranty is given in respect of the information provided and accordingly neither Tanya Carlson, GPS Wealth Ltd nor its related entities, employees or agents shall be liable on any ground whatsoever with respect to decisions or actions taken as a result of you acting upon such information.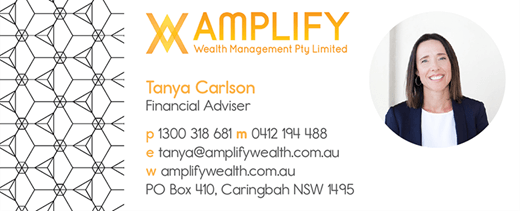 Tanya Carlson is a Financial Adviser at Amplify.