Our resident poet Denis Farrar has an Easter poem to share: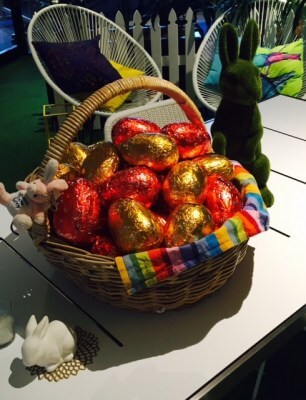 I don't want you to think I'm being funny,
but this week we had a visit from the Easter Bunny.
We've waited a year for this to happen,
This visit from the festive lapin.
In our office we had hot cross buns,
I ate 3 and got the runs.
But so the weight didn't go to my legs,
I only ate 2 Easter eggs.
I used to think it was a real perk,
Having 4 days when I didn't work.
No clients, emails or Courts,
Just occasional golf and tv sports.
But now I think I'm in a state,
Where I just need to recuperate.
I'll drink my Easter wine down to the dregs,
And eat a dozen Easter eggs!