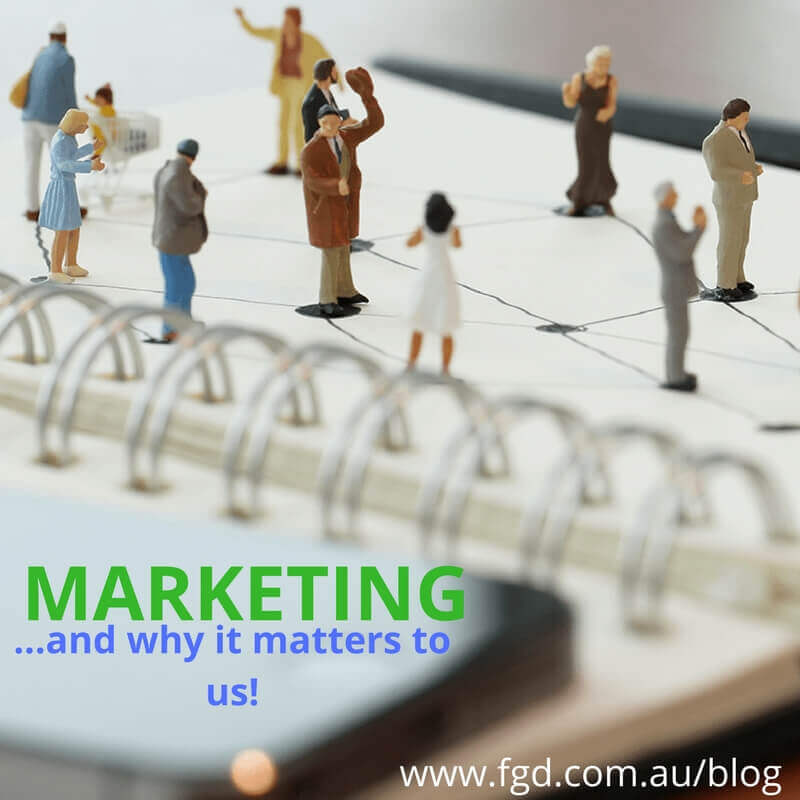 Marketing: 'The total activities involved in the transfer of goods from the producer or seller to the consumer or buyer, including advertising, shipping, storing, and selling'.
Phew!
I know we have a marketing committee at FGD, but do we do all that?
Well, I'm not sure if that definition suits us. It doesn't mention human kindness or warmth or well-meaning or taking you under our wing. I'd like to think our marketing is much more to do with people, not advertising, shipping, storing and selling.
Clearly the most important people to come through our doors are you, our clients. Looking after our clients well is the best marketing we can do and we're proud that nearly all of our clients (>95%) say that they would recommend us to their friends and family. That's pretty amazing given the nature of the work we do.
But how do you reach us? It's because we reach out. We reach out to our over 800 referrers. And who are our referrers?
They're individuals from all walks of life, that for all sorts of reasons, have chosen to mention us to their friends, family, colleagues and acquaintances, when and if a lawyer is needed.
They mention us because they know us, they've been a client, they play tennis with us, they've attended one of our charity fund raising events, their kids are at school with our kids, and they know how we operate.
They know we are a bit different from the rest.
We keep in touch with our referrers. We keep them in the loop. A coffee, a lunch, a dinner, a round of golf. Something special on Valentine's Day.
We do our lawyering with an ultimate aim. It's rather like: 'Do unto others' etc. If I was a client, what would I want? Well, I would hope to become a referrer of yours. I would hope to become a referrer because of the manner, the professionalism, the expertise and the compassion shown. I'd hope you were straight with me.
Knowing what mattered and knowing how to make the best of a difficult time in my life.
That's where we are different. We market gently. We market to generate a market that markets for us.
And that only happens if we are genuine in what we do.
Laurence Stanton works in the management team at our Canberra office.