Some of us here at Farrar Gesini Dunn, have a guilty pleasure – watching the reality TV show "The Bachelor".
For those of you not familiar with the reality series, it involves up to 20 women vying to be the last one standing to be selected by the one eligible bachelor. This season, it's children's fitness instructor Sam Woods from Melbourne. Not to be accused of being sexist, there will be an upcoming "Bachelorette" series.
We're getting to the pointy end of the season, with just four three ladies left on the show. One of whom (my pick for the win!) is Snezana. She has a daughter back home in Perth. Recently, the father of her daughter has spoken to Perth Now about their relationship.
Jason, 35, speaks about his past history with substance abuse and some of the issues that resulted in his marriage to Snezana failing. He is now clean and has an ongoing relationship with his daughter.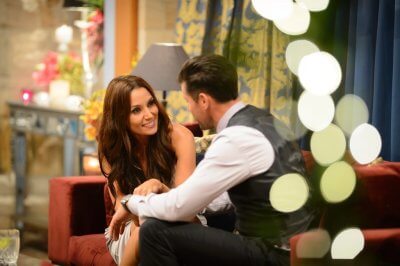 As a family lawyer, this got me thinking what would happen if Snezana were to win the Bachelor and Sam asks her to move (presumably with her daughter) to Melbourne? Without knowing anything about Snezana, Jason and their daughter's situation, I can't help but think about what might happen if Jason did not agree to Snezana moving with their daughter from her home town of Perth.
Generally, the court takes the view that it is in the best interests of children to know and be cared for by both of their parents.
In legal terms, the above situation of where one parent wants to move away with a child (say interstate, to another town or overseas), is known as a "relocation". These types of family law cases are particularly difficult cases because the proposal of one parent to move away with the child always inevitably affects the ability of the remaining parent to have a continuing relationship with the child.
The law on relocation (and family law in general) is complex and outcomes and results vary, depending on the circumstances of each case. In making decisions about relocation, the Court will prioritise the best interests of the child and will also take into account various other considerations.
As for Snezana, it might not be as straightforward as "following her heart" if Jason does not agree to her taking her daughter to Melbourne – watch this space!