So social media is going bananas about the budget.  The hashtag #threewordbudget is trending off the scale so we though we'd jump on too
#fundedrelationshipeducation.  From July this year couples will be able to register online for a subsidy to see a relationship educator. This will be available to all couples; whether they be engaged, married, de-facto or same-sex.   Sounds like a good idea to us.  Many disputes that we see are not really about the money or the kids but about trust, values, the history of the couple and fundamentally relationship and emotional issues.  Hopefully this may go some way to addressing these issues.
Verdict: #prettygoodidea
#FTBthreshholdcut.  Family Tax Benefit Part B has been limited to families whose primary income earner earns less than $100,000 per annum.  The limit for those in a single parent family has been increased.  Whether this is seen as good or bad depends on your economic ideology.   We're trying to not get too political.  But if you want to see how your payments as a single parent will change you can do so here http://www.budget.gov.au/2014-15/content/glossy/welfare/html/welfare_13.htm
Verdict: #timewilltell
#pensionercutbacks. The new budget plans to increase the eligibility age to 70 and  links the indexation of the pension to CPI (which will almost certainly mean your pension wont grow as much). Plus if you're over 60 income from super is going to be counted in the income test for seniors' health care cards. In short, people are going to be working longer, getting paid less pension and getting less benefits.
Verdict: #startplanningnow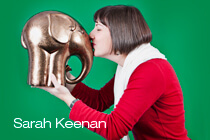 Sarah Keenan