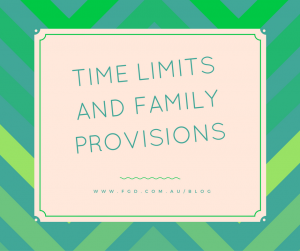 Those who are considering challenging a will by making a claim for Family Provision need to be aware that time limits apply within which their application must be made.
A Family Provision claim is an application made by an eligible person to the Court seeking provision (or further provision) from the estate of a deceased person. Family Provision originated in New Zealand in 1900 with the Testator's Family Maintenance Act 1900 (NZ) and was soon adopted by each Australian State and Territory and in many other countries.
Each State and Territory has its own legislation governing Family Provision claims and therefore, each jurisdiction has different limitation periods within which a claim must be made. Some jurisdictions run the time from the date of death while others run the time from the date of the Grant.
For example, in the ACT an application must be made within 6 months from the date a Grant of Probate or Letters of Administration was made. In New South Wales, this time limit is 12 months from the date of the deceased's death.
In both the ACT and NSW, this time limit can be extended. The following table outlines the time limits and the grounds upon which an extension of time can be sought:


ACT
NSW
Time Limit within which an application must be brought
6 months from date of Grant
12 months from date of death
Grounds for Extension of Time


On any condition that the Supreme Court thinks fit
(Extension cannot be granted after the estate of the deceased person has been lawfully and fully distributed)
On sufficient cause being shown

So when will the Courts grant an extension of time? Let's have a look at two recent cases before the ACT and NSW Supreme Courts;
In the ACT Case of Smith v The Public Trustee of the ACT, the applicant was the daughter of the deceased and commenced her application 13 months after the limitation period had expired. The applicants excuse for the delay was that she had never been involved in legal proceedings before and her evidence was that there was an understanding between her and her siblings that any issues that arose in relation to their mother's estate would be resolved by agreement. The applicant was a disability pensioner with very little assets. The extension of time was allowed.
In the NSW case of O'Brien v Luscombe, the applicant was a stepdaughter and was bringing a claim against her step-fathers estate. The applicant was 8 years out of time. The dispute was centred on a property that had been in the family for several years. The defendant was the deceased biological daughter and the applicant's half-sister. The applicant maintained that she had always been told she was to receive half the property. The Court held that:
The applicant had "need" and had the application been brought soon after the deceased's death, she was likely to have been awarded a further share from the estate;
That the defendants claim was also very strong for moral reasons, and an extension of time would result in prejudice again the defendant;
That the delay was substantial and was principally explained to be an unreasonable and imprudent failure to make enquiries about the contents of the deceased Will for an excessive period of time
The case was ultimately dismissed and the applicant was ordered to pay the defendants costs.
But you should not jump to the conclusion that an application brought 8 years out of time is rightly dismissed whereas an application made 13 months out of time deserves extension. In the Queensland case of Mortimer v Lusink & Ors,  the applicant commenced proceedings only 9 days outside the limitation period while in Budulica v Budulic the applicant brought the application only months out of time but both of these applications for the extension of time were dismissed by the Court (one of them with costs against the applicant!).
So, once again, when will the Court grant an extension of time? One thing is clear – it is apparent from all of these cases that the matter is not simply a question of time. The Courts examine a number of factors including the following:
The strength of the applicant's case – is the applicant's claim a strong one and are there prospects of success;
Whether there is any prejudice to the other beneficiaries of the estate;
The sufficiency of the explanation of delay in making the claim;
Has the estate been distributed;
If you are considering challenging a will by bringing a claim for further provision from an estate, time limits apply. Contact us for an obligation free chat and to understand your rights. Visit our new website for more information: http://canberrawillsdisputes.com.au/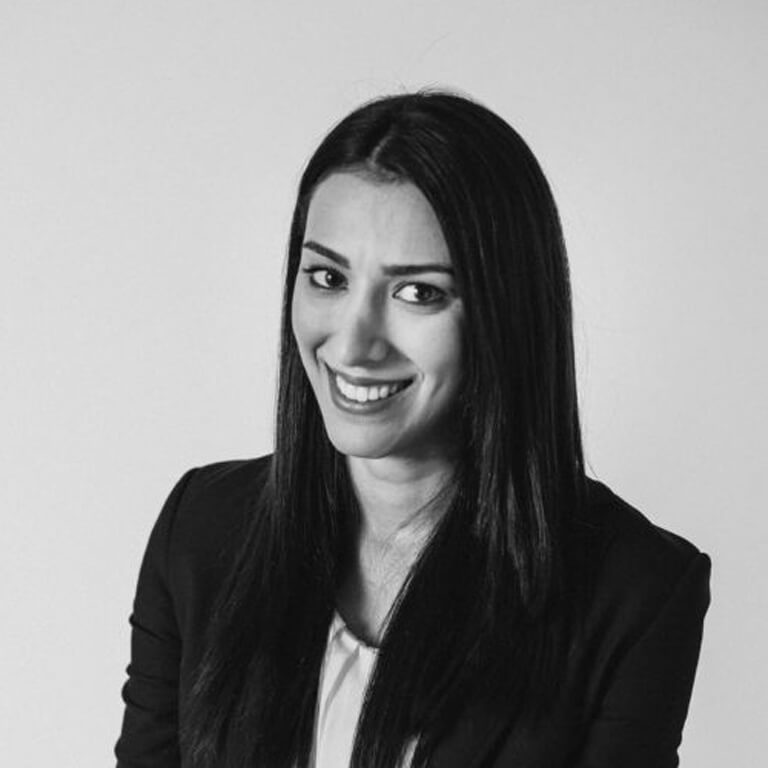 Golnar Nekoee is an estate planning and estate dispute specialist at Farrar Gesini Dunn, Canberra Office 

For the latest news, subscribe to our blog