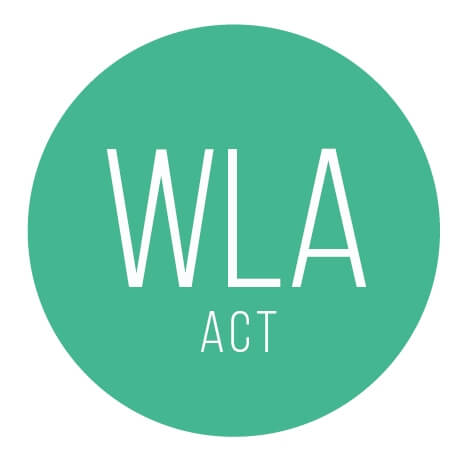 Recently one of our Director's Juliette Ford was featured in the Women Lawyers Association ACT September Newsletter talking about Working Flexibly.
With their permission, below we have extracted the WLA article. The September WLA Newsletter can be found in full on the WLA website or downloaded as a PDF.
WLA: In this issue we hear from Juliette Ford, Director with Farrar Gesini Dunn Lawyers (FGD). Juliette has been instrumental in implementing a workplace culture that is built around flexibility as the norm, not the exception. In doing so, she acutely appreciates the business case for workplace flexibility.
WLA: FGD is often recognised for its innovative workplace practices. What sort of flexible work arrangements do you have in place?
Juliette: Well firstly, we have departed from the traditional office space that most firms operate in. This was because we decided that the way we work had outgrown the traditional office environment. Those structures created hard barriers.
Instead, we have what would broadly be described as an 'activity based workspace'. However, within that, we recognise that our people have different styles of working and different needs throughout the day, so we have created separate spaces within the office plan to cater for these. For example, some areas are reserved for quiet work, some for telephone calls, and so on. This helps to manage both the introverts and extroverts.
It's important to be okay with having kids come into the office where our people need that to juggle their commitments. We have areas in our office where kids can come in and watch TV or play games. This creates added work efficiency. And as a family law firm, our clients should feel comfortable about bringing their kids to our office.
Moving to an activity based work environment meant we also had to move towards a paperless or less paper office which is fundamental to liberating staff from the physical impediments of working flexibly. Admittedly – going paperless was a big change for some of us (me included!) but once we made the decision, we haven't looked back. It is about changing the way you think and appreciating that just because things have always been done a certain way doesn't mean they have to continue to be done that way.
Aside from the physical environment, FGD has always encouraged conversations of flexibility and change, so we have built a platform where there is no fear about exploring something different. Ann Northcote, one of my fellow directors recently analysed who was in the office and when and the jigsaw puzzle of different hours and days was amazing. It certainly has become 'our norm'.
We don't measure performance by attendance in the office. We obviously look at the typical financial measures but also the other contributions of each person. We have a work from home policy and we don't have specific start and finish times. This applies across the board – to partners, lawyers and PAs. Everyone can work from home, everyone has access to a laptop.
My practice and the practice of many in our office is designed so that there are two lawyers assigned to each matter. This is business-wise as it creates a real ability to be flexible and to ensure that clients have access to a seamless experience. It also has a strong business case as it opens up time for senior lawyers to nurture other relationships and gives junior lawyers more autonomy and experience.
WLA: As a principal of a firm which offers flexible work arrangements, what have your experiences been in having flexible work arrangements as part of the firm culture?
Juliette: Our strategic plan makes it clear that women are valued – Work environment which supports our lives and values women– we chose to make this point expressly as it is an important signal of our culture. It often generates some discussion which is why it is there – to bring to the foreground the question of what managing a professional career looks like for men and women in our office going forward. It is a positive statement of inclusivity.
Something we are mindful of is ensuring that our flexible work culture is legitimate, authentic and reasonable. It can't be optically flexible but not practically flexible. For example, flexible work arrangements need to be managed properly so staff aren't taking a few hours off in the afternoon and then working until midnight every day because their budget has not been adjusted. This has been something that we have been carefully managing.
What our flexible workplace culture has enabled us to do is to embrace the whole person – that is, when we employ someone, we don't just employ his or her brain isolated from the other aspects of life which make that person dynamic and interesting and someone we want to employ and represent FGD. A culture which employs the whole person means that staff will want to stay, be enthusiastic about their work and therefore do their best work.
There is a significant cost in losing staff and reemploying. Staff take with them cultural knowledge and experience, not just legal experience. And it can take a long time to build that up in a newly hired lawyer. We have had around 5-6 women return to work after taking time off for family arrangements including fellow Directors. Flexibility should not just be the domain of employees – but also the owners. This is a measure of our success.
WLA: What advice and points would you have for partners / directors / principals wondering how to embrace flexible work arrangements and use them to benefit their firms?
Juliette: In the legal profession there is always going to be some pioneers in this area and those who are open to change. On the other hand, there will be many people more comfortable with a traditional approach. But in my experience, it is critical for people to be open to thinking about things differently and trying out new ideas. To be effective as a culture, flexibility must be seen to be across the firm – it can't be reserved for one or two partners. That isn't a culture.
Particularly for small to medium firms, I would ask them this question:
What is your succession plan?
Unless you have one, your values and business will disappear. The bottom line is that you need to create an environment where your lawyers want to be in business with you in the future. Aim to understand what is going to work for them, and then set up those arrangements. And turn your mind to it 10-15 years in advance, not a year before you're ready to move on.
Partners need to look at ownership differently and more laterally. A workplace culture that supports the whole person fosters loyalty, trust, commitment and longevity. There is your succession plan.
For more information about Women Lawyers Association ACT visit their website: http://www.wlaact.org.au/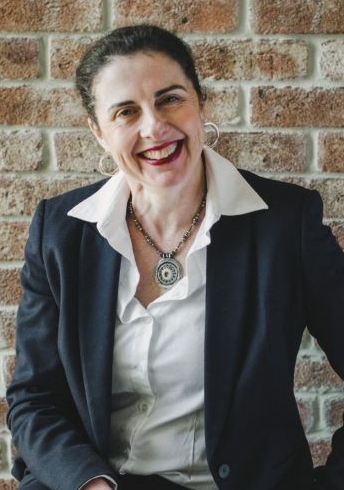 Juliette Ford is a Family Lawyer and Director at Farrar Gesini Dunn, Canberra Office.