Child & Family Specialist – Unique to FGD
Bringing an essential human perspective to your legal process.
Sharpening the focus on the best interests of your children.
Empowering you to move through the emotions of separation and beyond
At FGD, we understand that separation and post separation parenting can a be traumatic and unsettling experience for everyone in the family. While we are confident that we provide exceptional legal service and advice, we wanted to connect with our clients on a more personal level, to deepen our understanding of them and their families and cater for their needs in a more complete way. This informed Farrar Gesini Dunn's decision to pioneer a multidisciplinary team of professionals to support children and families through the whole process.
Farrar Gesini Dunn are one of the only family law firms in Australia that offers a complimentary service like this to our clients.
Our Child & Family Specialist will work closely with you and your lawyer. This is at no extra cost to you. Together we form a team that carefully considers what is important to you and your children and holds this front and centre while formulating a strategy of how to move through the process of separation and divorce as efficiently as possible, while minimising negative effects for you and your children.
What is a Child and Family Specialist?
A Child and Family Specialist is a professional who has many years of specialised training and experience in supporting children and families who are experiencing relationship challenges or are in the process of separating.
How can a Child & Family Specialist help me?
Our Child and Family Specialist has highly advanced skills and knowledge that can equip you with the tools you may need to travel well through this challenging chapter in your life.
This may include:
staying together or separating amicably
focusing on the children
keeping yourself and the children safe
co-parenting proficiently
recovering from the relationship and any trauma that occurred during it
guiding you through the grief and loss of the separation
making meaning of your family circumstances and identifying what you would like your preferred family picture to look like
dealing with high conflict personalities
reducing conflict and communicating effectively
finding workable solutions to resolve complex issues such as domestic violence, drug/alcohol dependencies, poor mental health
staying out of the court process where possible
empowering you to see yourself through the children's eyes and make positive changes when required
understanding childhood development, needs, attachment
creating a parenting plan that supports the kids
most importantly, looking after yourself and reducing your stress levels
In what ways will the Child & Family Specialist assist my case?
Our specialist may be involved in your case from your very first appointment and stay with you for the entirety of your engagement with FGD, or she may join you for key events in your process.
She will listen to your story and your valuable insight of separation. She will harness your knowledge of how your children are travelling through this life changing event, plus their individual needs, personalities, dispositions etc. Once hearing and understanding all of this she will tailor their support and advice for you.
She can:
participate in meetings with you and your lawyer, to discuss where things are at and to strategise the way forward
assist you to deal with stressful processes and paperwork
empower you to process information well and respond wisely
discuss risk and safety planning with you and your lawyer
assist you to craft responses to challenging communication from your ex partner
prepare you for Court appearances and mediation
provide information and advice with creating developmentally informed and individually tailored parenting plans and orders
attend Court with you
Does the Child & Family Specialist only work with parents?
No, we have clients who do not have children who have benefitted from help from our team. For example we offer complimentary counselling and support to our clients in property, estate planning and will dispute matters.
Additional Services provided by our Child and Family Specialist: FDR, CIP, Preparation for family reports.
Our child and family specialist can provide additional services which do attract fees. These include preparing for family reports, family dispute resolution/mediation (FDR), child inclusive practice (CIP).
Our specialist is a registered Family Dispute Resolution Practitioner and Child Consultant, She is also part of our Collaborative Law and Settle by Sunday team.
Please contact us to find out more about these services, including very competitive costs.
Our Child & Family Specialist Team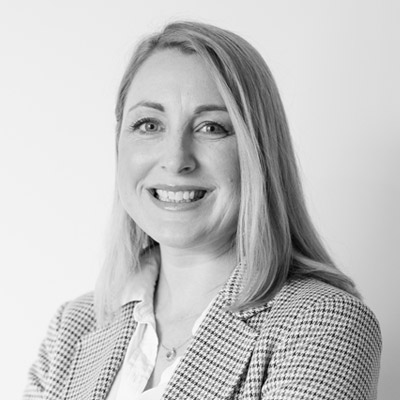 Kristal Simson
Child And Family Specialist
Kristal was so impressed with our in-house role at FGD that she moved her family interstate to be a part of what sets FGD apart from other law firms. Kristal's vision is that children and their families can and must remain in good shape even after separation and she is here to support you do just that!
Kristal brings 15 years of experience working with children and families at the interface of Family Law. She is a separation and divorce Coach, a qualified Mediator, a registered Family Dispute Resolution Practitioner and a Child Consultant.
What do clients say about this service?
As a sad, lonely and frustrated parent struggling with the emotional rollercoaster of my family law matter, I regard Kristal Simson as a Godsend.
Having experienced months, in fact years of anguish I felt truly blessed when my lawyer at FGD referred me to Kristal for counselling and support.
Her ability to compassionately understand my situation with such clarity and awareness and be able to succinctly articulate it so accurately, was for me, breathtaking. Finally, I felt listened to and understood. Finally, I had an experienced family specialist who could provide some direction and guidance, not only with navigating the legal process, but also in delicately and more amicably interacting with 'my difficult ex' (haven't we all!?), in a totally child focused manner. And by doing so, most importantly providing for me and my children a future to get excited about.
Kristal's obvious knowledge of family law and close connection with my lawyer at FGD became a critical turning point, now feeling truly supported and empowered by my 'team'. Respectfully she subtlety massaged my comprehension of the legal process helping me to remain calm, measured, patient and gloriously optimistic in (at long last!) achieving a desirable outcome.
So in closing, many many, many thanks to Farrar Gesini Dunn, for your perception and vision to provide this unique service by the Firm, and preparedness to deliver such an expert servant in her field in Kristal Simson
Sam
> Kristal Simson
Kristal's support has been incredibly important for me as I navigated my way through separation over the past 18 months.
She is calm, experienced and showed genuine care for me. I felt like I could talk through any of my challenges with the separation and she was there with ideas and possible solutions.
Kristal was also an important resource as I prepared for court events and mediation. I have been incredibly lucky to have her by my side during this time.

> Kristal Simson
Kristal's support has been invaluable in helping our family heal and get back together. Not only has she provided incredibly helpful advice herself, she also recommended an excellent book that really helped us to address some of the root causes of our family conflict.
While we couldn't say our issues are resolved, they are at least on a path to a happy resolution and Kristal's advice and support was instrumental in getting us to that point. We strongly recommend that FGD continue this service.

> Kristal Simson
If you, or someone you know, needs this kind of support please contact us today.