What is Family Violence?
The definition of 'family violence' (sometimes referred to as 'DV' or 'domestic violence') in the Family Law Act includes violent, threatening or other behaviour that 'coerces or controls a member of the person's family…or causes the family member to be fearful'.
Family violence need not involve an actual assault but can include things like sexual abuse, stalking, destruction of property, denying the family member financial autonomy, unreasonably withholding financial support, preventing a family member from making or keeping connections with their family, friends or culture, or unlawfully depriving the family member of their liberty.
If a member of your family humiliates or criticises you, threatens or emotionally blackmails you or your children or family members, keeps you from seeing your children or restricts your access to finances, the phone or the internet, you may be experiencing family violence. You may feel unsafe within your relationship or you are worried about the safety of your children, you may also feel controlled or isolated.
If you or your children are being subjected to family violence you should contact our office today to speak with a family violence lawyer to discuss your legal rights and options.
You can call our NSW, Victoria or ACT offices using the following numbers.
NSW: 02 9045 2600
Victoria: 03 8376 7000
ACT: 02 6115 9000
NSW
Apprehended Domestic Violence Orders (ADVO)
In NSW, persons over the age of 16 or Police Officers can apply for an ADVO.
If you are experiencing family violence, you can speak to the Court Registrar at your local court, or the Police.
If the behaviour amounts to a criminal offence, you should report the matter to police, whether or not you have a relationship with the perpetrator. Police will assess your situation, obtain a statement if required and if they believe and suspect that an ADVO is necessary to ensure your safety and protection, they have an obligation to make the application on your behalf.
ADVOs must contain a prohibition on the defendant engaging in behaviour that constitutes family violence. Other restrictions can also be put in place, including, for example, restraining the defendant from:
Living in the family home;
Contacting you, except through a lawyer; and/or
Coming within a certain distance of you, your work or school, or other place you frequent.
Once the ADVO has been made and served, it is binding and enforceable. A breach of an ADVO is a criminal offence.
VIC
Family Violence Intervention Order (FVOs)
In Victoria the Magistrates' Court can make orders with respect to family violence under the Family Violence Protection Act 2008. These Orders are called Family Violence Intervention Orders. They are different from Personal Safety Intervention Orders as they relate directly to the behaviour of your family members, relatives or domestic partner.
Any person that is an affected family member can make an application for an intervention order. If that person is an adult, they can provide their written consent for another person to apply on their behalf. If the affected family member is a child then they cannot apply unless they are 14 years or older. Otherwise a parent of the child, or any other person with the written consent of the child's parent or with leave of the court, can apply on the child's behalf.
A Family Violence Intervention Order can address various matters in order to protect the safety of the affected person and their children. For example, it can:
Exclude a person from your house or residence, from your place of work or education, or from your children's place of schooling;
Prohibit the other person from contacting you by any means; and/or
Prohibit the other person from approaching you in public.
An Intervention Order can also include exceptions to allow you to do anything required in Family Law Orders or Children's Court Orders, including contacting the other person about parenting matters.
You can apply for an Intervention Order by contacting your nearest Magistrates' Court and scheduling an appointment. Alternatively, if the police are called or attend a location where there has been an altercation between you and the other person, the police may make an application against the other person for your protection.
In circumstances where the Police attend and consider that you and/or your children need immediate protection from the other relevant person they may issue a Family Violence Safety Notice. This is not the same as an Intervention Order but may include similar conditions, and has similar consequences if breached. A Family Violence Safety Notice continues either until a Magistrate of the Court determines whether or not it is necessary to make a Family Violence Intervention Order.
ACT
Family Violence Orders (FVOs)
In the ACT, you may apply for a Family Violence Order if you have been affected by family violence by the person against whom you seek an order. A person may apply for their child or children who ordinarily live with them. You can apply for an FVO by filling in an Application for a Family Violence Order and other associated forms at the ACT Magistrates Court. We can assist you with this Application if needed.
When your Application is filed, you will be required to give oral evidence before a Deputy Registrar or Magistrate. The Court may make an interim order if satisfied that the order is necessary to do either or both of the following until the application for the final order is decided:
ensure the safety of an affected person from family violence;
prevent substantial damage to an affected person's property.
Whether or not an interim order is made, unless withdrawn, your Application (and interim order, if made) is then served on the Respondent. Your Application will come back to Court for a Conference (mediation) some weeks after your Application is filed, to see if the matter can be resolved by consent. If it cannot, it will be set down for a final hearing. The date for final hearing is usually some months after the Application is filed.
A court may, on application, make a final order if satisfied that—
the affected person has reasonable grounds to fear family violence by the respondent; or
the respondent has used family violence against the affected person.
How can you help someone in a domestic violence situation?
If you or someone you know is suffering from family violence, there is an abundance of help available:
NSW
If you are in New South Wales you can call Legal Aid NSW's Domestic Violence Unit on 9219 6300 (Monday to Friday, 8am to 5pm) and ask for information about Apprehended Domestic Violence Orders and how they can help. Alternatively you can contact one of the following services, which have 24 hour phone lines:
Domestic Violence Line, Family and Community Services NSW – 1800 152 152
1800 Respect – 1800 737 732
VIC
If you are in Victoria, please contact the Women's Domestic Violence Crisis Service Victoria (Tel 03 9322 3555). You can call also call Legal Aid Victoria's general helpline on 1300 792 387 (Monday to Friday, 8am to 5pm) and ask for information about Intervention Orders and how they can help. Alternatively you can contact one of the following services, which have 24 hour phone lines:
Safe Steps Family Violence Response Centre – 1800 015 188
1800 Respect – 1800 737 732
ACT
If you are in the ACT please contact the Domestic Violence Crisis Service ('DVCS') (Tel 02 6280 0900). The DVCS team are considerate and confidential in assisting you or a family member break out of the cycle of Family Violence. This service operates 24 hours, 7 days a week. In cases of emergencies, you should call the Police on 000 or 131 444.
Domestic Violence Crisis Service ('DVCS') – 02 6280 0900
In case of emergency in any state, you should call the Police on 000 or your nearest station.
How does family violence affect parenting arrangements?
Family violence is relevant to parenting matters before the Court.
In deciding whether to make a particular parenting order in relation to a child, a court must regard the best interests of the child as the paramount consideration. In determining what is in the child's best interests, the court must consider:
the benefit to the child of having a meaningful relationship with both of the child's parents; and
the need to protect the child from physical or psychological harm from being subjected to, or exposed to, abuse, neglect or family violence (the Court must give greater weight to this consideration).
Family Violence and Property Division (Property Settlements)
Family violence can, in certain situations, be relevant to financial applications (property settlement) arising out of the end of a marital or de facto relationship.
Under the Family Law Act, property settlements are decided based on how much each party has contributed to the relationship, both in financial and non-financial terms. The conduct of partners during the course of a relationship isn't generally a relevant factor.
However, the 1997 Family Court of Australia decision of Kennon v Kennon considered whether family violence could alter the outcome of a property settlement. In that case, the husband had a significantly higher income than the wife and had brought significantly more assets to the relationship. The wife alleged a course of violent conduct against her, consisting of seven specific allegations of physical violence, arguing that this conduct should result in a property adjustment in her favour.
The court found that the Family Law Act could be used to assess the financial consequences of domestic violence if the following three elements could be satisfied:
A course of violent conduct could be established;
The violent conduct had had a discernible impact on the victim; and
The victim's contributions to the relationship had been significantly more arduous because of the domestic violence.
The financial consequences of domestic violence are to be assessed based on the victim's physical and mental health, their financial circumstances and their capacity to obtain meaningful employment. An adjustment will only be made where the court considers there would be significant financial consequences for not making an adjustment and where there is significant evidence of domestic violence.
Family Dispute Resolution
Farrar Gesini Dunn specialises in providing assistance to people involved in domestic and family violence. Whether you are involved in proceedings or if you are seeking advice about your options, it is our job to empower you by helping you to assert your rights.
If either you or children are being subjected to family violence you should contact our office today to speak with a family violence lawyer to discuss your legal rights and options.
There are a variety of options available to you in both the legal and practical sense. We can advise you what steps you need to take to get yourself and your children away from danger. Getting help from a lawyer does not automatically mean you will go straight to court, instead there are a lot of different avenues available to you including negotiation and mediation.
Domestic Violence Lawyers in Canberra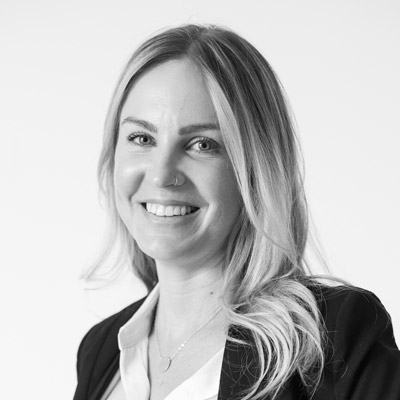 Jessica Kennedy
Family Lawyer Canberra
Jessica has become one of Canberra's leading family lawyers, particularly in dealing with domestic violence and complex parenting issues. She has a passion for cases where victims of violence abuse need strong representation and need to be heard. She works hard to protect the rights of women who may not have the strength or ability to do so for themselves.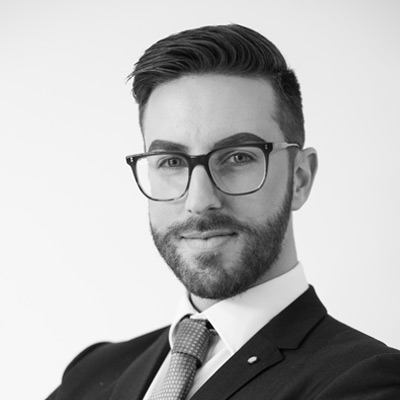 Daniel Magnussen
Family Lawyer Canberra
Daniel is one of our leading domestic and family violence lawyers. He has experience in family violence litigation and also in navigating issues of family violence within property and parenting matters. Daniel has experience in dealing with high conflict parenting matters involving serious allegations of child abuse and domestic violence.
Daniel is a fierce litigator and works hard to protect victims of domestic and family violence. Daniel also has extensive experience defending client's facing false allegations of domestic violence.
Daniel also leads our LGBTIQ Legal Service which, among other things, provides assistance to LGBTIQ clients facing issues in relation family and domestic violence.
Examples of just some of the questions in relation to domestic / family violence we can help you answer are:
How does the law define family violence?
My partner won't let me see my friends or have access to money, is this violence?
My partner loves me but controls everything I do, is this violence?
Where can I go and get some support or assistance in dealing with family violence issues?
I feel really unsafe, what should I do?
Our children are around and have seen the violence, what does this mean for the children and will it have an impact now that we are separating?
My partner and I have separated but the violence and harassment continues, how can I make it stop?
How can I protect myself and the children?
How can I get an Intervention Order?
What will having an Intervention Order in place mean for my day to day life?
We are probably going to need to go to Court to deal with parenting or property issues, how will the family violence impact on these proceedings?
Can I stop a violent partner seeing the kids?