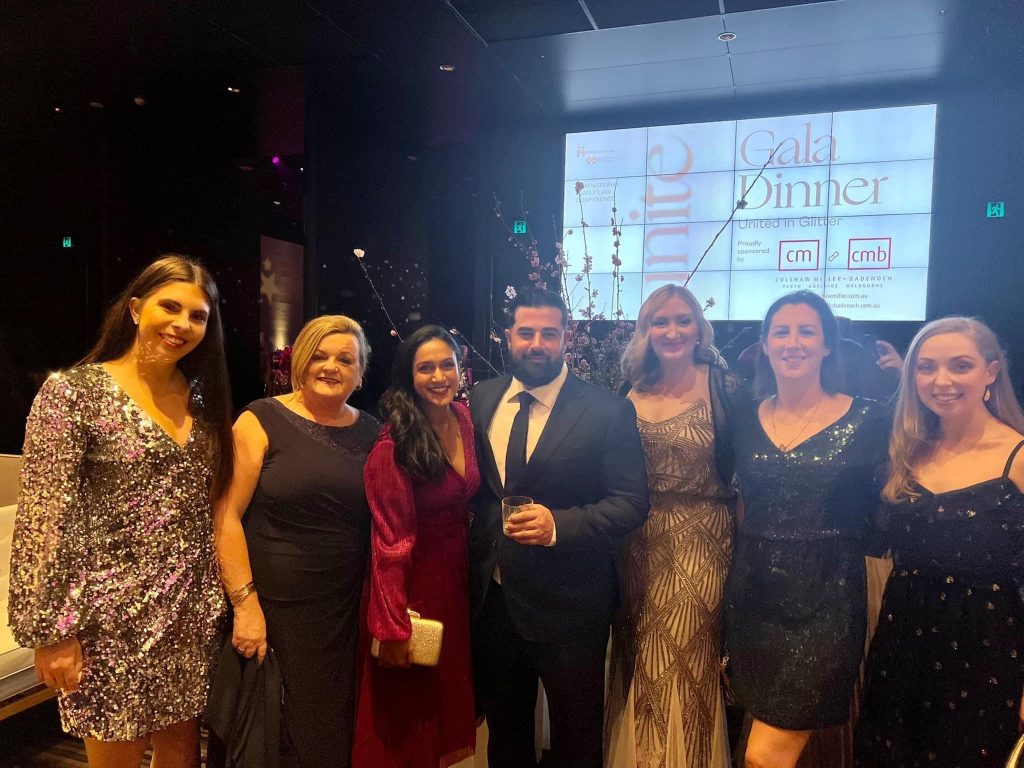 After endless lockdowns, mask wearing, working from home and the other fun aspects of Covid-19, the Family Law Section 19th Family Law Conference had finally arrived on 14 August 2022. Only 4 rescheduled dates later, we finally arrived! A number of our FGD staff from the Melbourne, Canberra and Sydney offices got to spend a few days soaking in all things family law in Adelaide. The theme of the conference was Unite, summing up the week well after a number of years eagerly waiting to attend!
You have never seen so many family lawyers in one room at one time! From the outset of the conference, it was great to see familiar faces as well as new ones and with that the unite theme had hit the ground running. We were lucky enough to participate in some great seminars, with FGDers splitting up to ensure we could soak up as much family law knowledge as possible.
We were also proud to witness one of our founders Denis Farrar take a short break from retirement to be recognised for his contribution to family law and his many years of experience.
The seminars ranged from property matters and how to divide certain assets, to how children participate and feel during a separation and the court process. All of the seminars provided something different, whether it was the entertainment and laughs from very experienced lawyers and barristers arguing in a Court room, to having international Judges and family law experts share their experiences of family law in their jurisdiction. The seminars allowed us to think about aspects of family law in different ways, how to approach matters differently as well as testing our knowledge along their way.
Luckily, after such a big day of knowledge building, the conference allowed for solicitors, barristers and Judges as well as other family law experts to connect, unwind and network with happy hours, junior lawyer events and the gala dinner to end the conference. It was great to see everyone get so into the theme of the gala dinner, 'United in Glitter', which everyone embraced!
The conference was one that will never be forgotten after such a long wait to get there. The seminars were entertaining and informative and the social events allowed everyone to let their hair down and have a good time together!