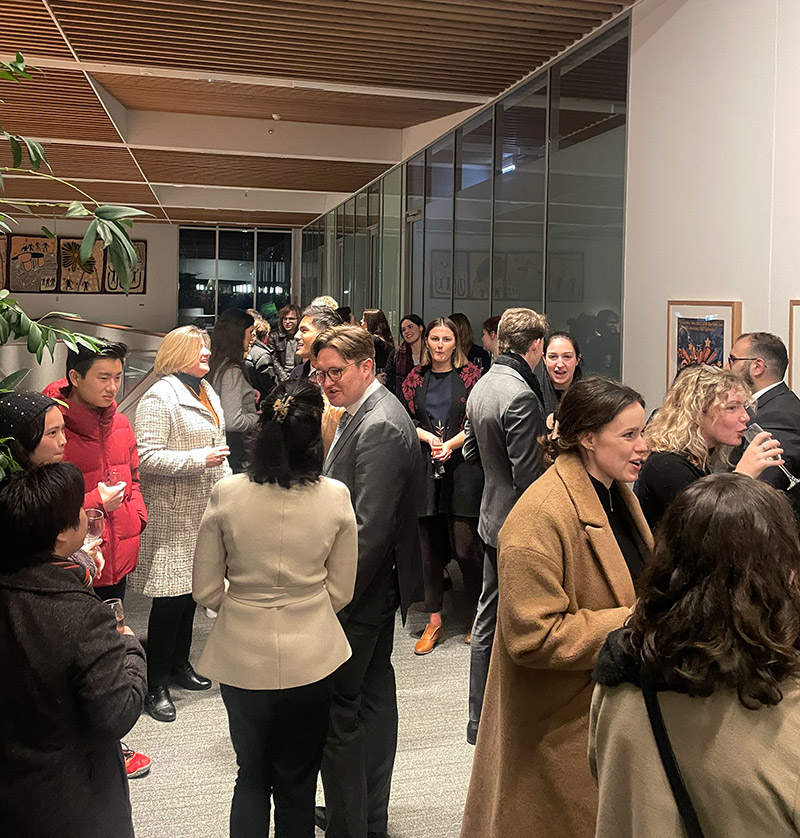 The ANU Family Law Course ran over the winter break. FGD were pleased to partner with ANU to assist students with understanding how litigation works from a family law perspective.
To begin FGD Director and ANU Alum, Haydn Marsh, presented a workshop to the students on advocacy. He taught the students about the litigation process, court etiquette and the importance of being prepared.
FGD facilitated an optional mooting competition for 20 students. The students were faced with a tricky relocation matter and had to appear before FGD staff, a number of whom were also ANU Alumns. Thank you to Kasey Fox, Ramya Balachandren, Tassi Keramianakis and Nick Smith for volunteering to judge! The students were able to apply their family law knowledge and the skills they had learnt during the course to the moot. This was followed by drinks and nibbles where students were able to mingle with FGD staff and some guest Canberra barristers.
The event was a huge success and could not have been possible without Dr Anne Macduff, the FGD volunteers and the enthusiastic students.FGD have a long standing relationship with the ANU Law School sponsoring the Family Law Prize since 2019.