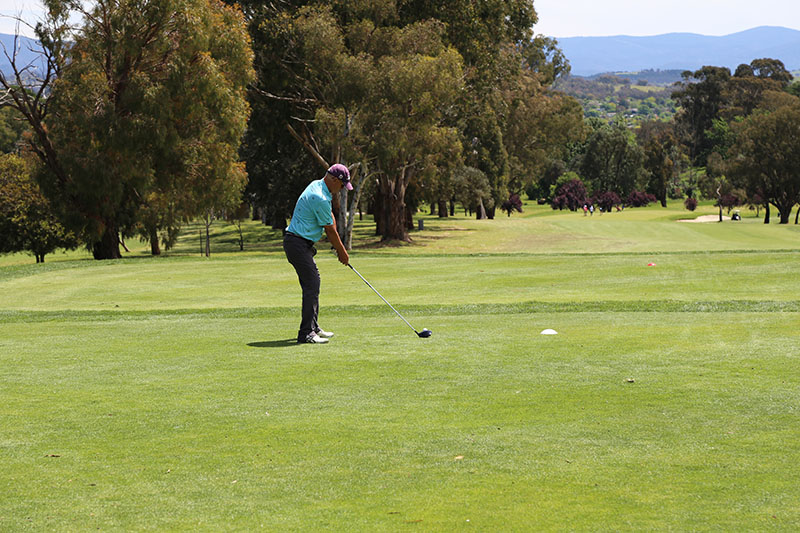 Everyone at FGD was holding their breaths after the excitement of restrictions lifting and the day being able to go ahead. We were all watching the dreary forecast but nevertheless, the showers cleared and the day went ahead…. There were 93 players out on the course who were welcomed by Esther Bogaart (Karinya House Vice President of the Committee) who reminded us of the important work that Karinya House do.
A fun day was had by all, out in the sunshine, gathering together after a difficult few months. The rain held off until the last hole was played and we were so pleased that all 18 holes were able to be played.
The 19th hole was particularly enjoyed. A big shout out to our winners and very generous sponsors….
1st Place: Macquarie Canberra (Dugald, Tom, Richard & Sam) – Helicopter Ride & Brindabella Winery Lunch (Sponsored by Helicopter Corp)
2nd Place: RSM (Jonathon, Adam, Angus & Ben) – Balloon Aloft Weekend Flight & Breakfast for 4 at Arc Cafe
3rd Place: Monarch Building Solutions (Joe, Alex, Andy & Tony) – Dinner & Drink at Pilot Restaurant & Wine Tasting at Shaw Wines
4th Place: RAMS Canberra (Rob, Nick, Michael & Nick) – $100 Axxe Throwing, $100 Birds Nest, $50 Gelato Messina, National Zoo Family Pass & National Dinosaur Museum Family Passes
NTP: Kate Whild & Tim Holt – Cork & Glass Wine Hampers
Longest Drive: Kate Whild & Michael Peters – Canberra Distillery Gin Bottles
Beat Dunny: Joe Pratezina, Luke Chapman, Ben Bouffler & Rob Turner – Bottles of Wine
Lucky Door: Greg Dennis & Felicity Magnussen – Ziggy's Hamper & Sharwood Hamper
This year first place was particularly important as we awarded the inaugural 'Laurence Stanton FGD Memorial Cup' proudly named after our colleague and good friend Larry. Damien Brazel presented the cup to the winners on behalf of the family.
If you would like to see some more photos of your team please let us know and if you have any photos please post and tag us using @farrargesinidunn & #fgdfun
If you are able to continue to support Karinya House in an ongoing capacity please see their website.
We look forward to announcing our final fundraising figures early next week.