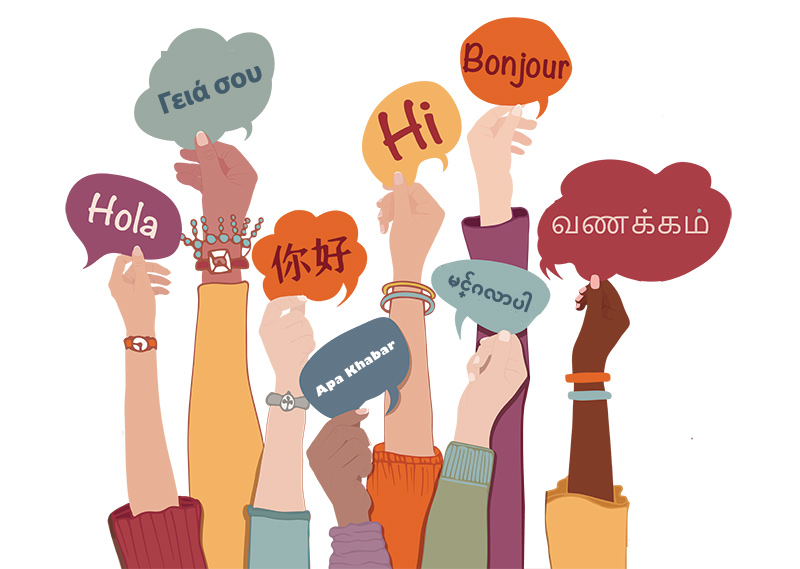 This week is Harmony Week in Australia! As one of the world's most successful multicultural countries, Harmony Week helps celebrate Australia's diversity. This week is about celebrating diversity, inclusiveness, respect and belonging for all Australians. Did you know that in Australia, approximately 17.5% of Australians are of Asian descent and another 3.3% of Australians identify as Indigenous?
FGD and Multiculturalism
Coming from Singapore (another successful multicultural country), I have always wanted to find a work environment that would reflect diversity and allow me to utilise my bilingual skills. I recently joined FGD as a family lawyer and was pleased to find out that I would be working with a diverse team of modern lawyers from different cultural backgrounds. Walking into work on my first day felt like coming home.
Being bilingual, it is nice to be able to use my language skills to help Asian-Australians through a difficult time in their lives. Since joining FGD, I have been able to use my Mandarin speaking skills to understand emails from clients and translate documents for fellow colleagues. I have also heard my other colleagues converse with clients in Mandarin. One of the reasons that attracted me to FGD was their strong commitment to providing tailored advice to all of their clients. Since commencing work with FGD, I have learned that one powerful way in which we achieve this is by trying to "match" clients with a lawyer from our team that would best suit their needs. This includes trying to match clients with lawyers who are able to communicate in their preferred languages.
Aside from helping people with their complex family law problems, there are often trainings run internally that support our development in legal and non-legal skills. At our most recent Accounts training, our CFO greeted one of our colleagues in Mandarin as she was a Mandarin speaker. It was really heartwarming to see the effort made by everyone within the firm to make work feel a little less like work and a little more like home. Through my work at FGD, I have learnt that a little empathy and cultural connection that I can make with clients and fellow colleagues makes a huge difference in their lives.
How you can show your support
If you would like to show your support for cultural diversity and an inclusive Australia, please wear something orange this week! You can find out more information about Harmony Week at www.harmony.gov.au
If you are going through a separation and need family law advice, you should seek the advice of one of our specialised family lawyers.
Article By: Jalene Teo
Family Lawyer
Jalene has practiced exclusively in the family and criminal law jurisdiction since admission and joined FGD to specialise in family law. Jalene is empathetic and enjoys interacting with clients to help them get through a difficult time in their lives. She understands how frustrating the legal system may be and strives to make the process as easy and accessible for clients as possible.