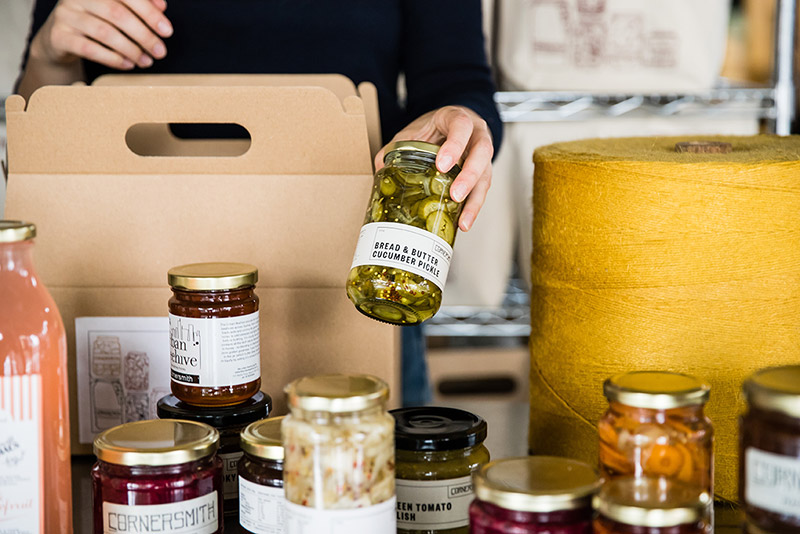 On behalf of everyone at FGD, Happy Valentine's Day! This Valentine's Day we wanted to remind you that FGD would relish in helping you out of any pickles or jams you find yourself in.
Farrar Gesini Dunn specialises in Family Law, Wills & Estate Planning and Business Advisory.
We are pleased to be partnering with Cornersmith who echo our commitment to innovation and Going Green.
We would love to see your creations on socials!
Pickles
For those new to pickles you may need some ideas on how to start using pickles in more ways than burgers and cheese plates.
Just a reminder that when we say pickles we don't just mean cucumbers. We're talking about any vegetables or fruit under the vinegar brine.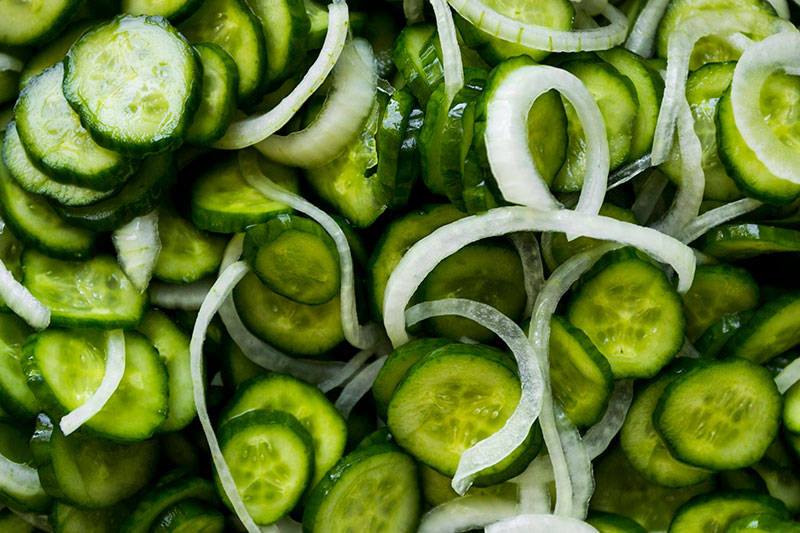 • A favourite breakfast is soft cheese like goat cheese, cream cheese or ricotta on toast, topped with pickles and cracked pepper.
• Cheese and pickle toasties for lunch. Be extra generous with the pickles. No one ever puts enough pickles on!
• Pickles in salads! Cornersmith has a whole book on the subject. Pickles add zing and bite to simple salads.
• Add ½ a cup of chopped cucumber, zucchini or fennel pickle to potato salads.
• Pickled grapes, sliced pickled pears or pickled peaches with leafy greens, toasted nuts and parmesan is VERY delicious.
• Add finely chopped pickles to grainy salads, leafy salads and noodle salads
• Tartare Sauce. Make a creamy sauce for fish burgers and chips. Mix mayo, chopped pickles, a squeeze of lemon and plenty of salt and pepper and mix well
• Burgers, hot dogs, salad sandwiches and falafel rolls wouldn't be the same without pickles.
• COCKTAILS!! Make a dirty martini with a slice of pickled cucumber. And don't forget to add a splash of brine to the cocktail shaker.
• Add finely chopped pickles to curried eggs or tuna sandwiches.
Try this pickled green tomato recipe or make it with cucumbers instead!
https://cornersmith.com.au/blogs/recipes/pickled-green-tomatoes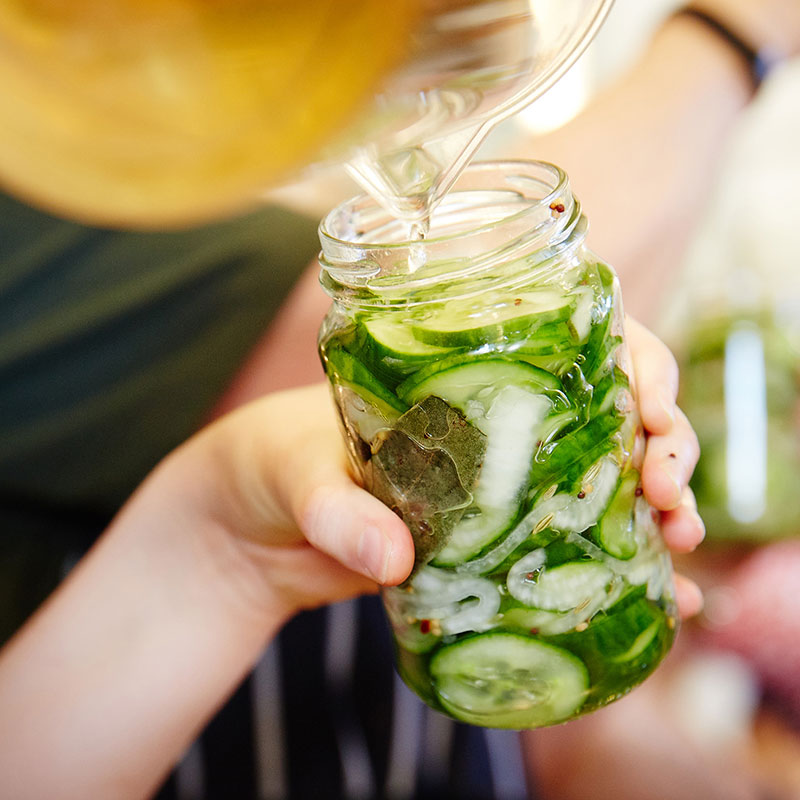 Relish, Chutney & Savoury Jams
Relish maketh the meal! Well, not quite but we both feel very strongly that having a jar or 2 of relishes or chutneys in the pantry can elevate a can of baked bean to something amazing. If you relish your relishes and chutneys like we here's our tips on using every last drop.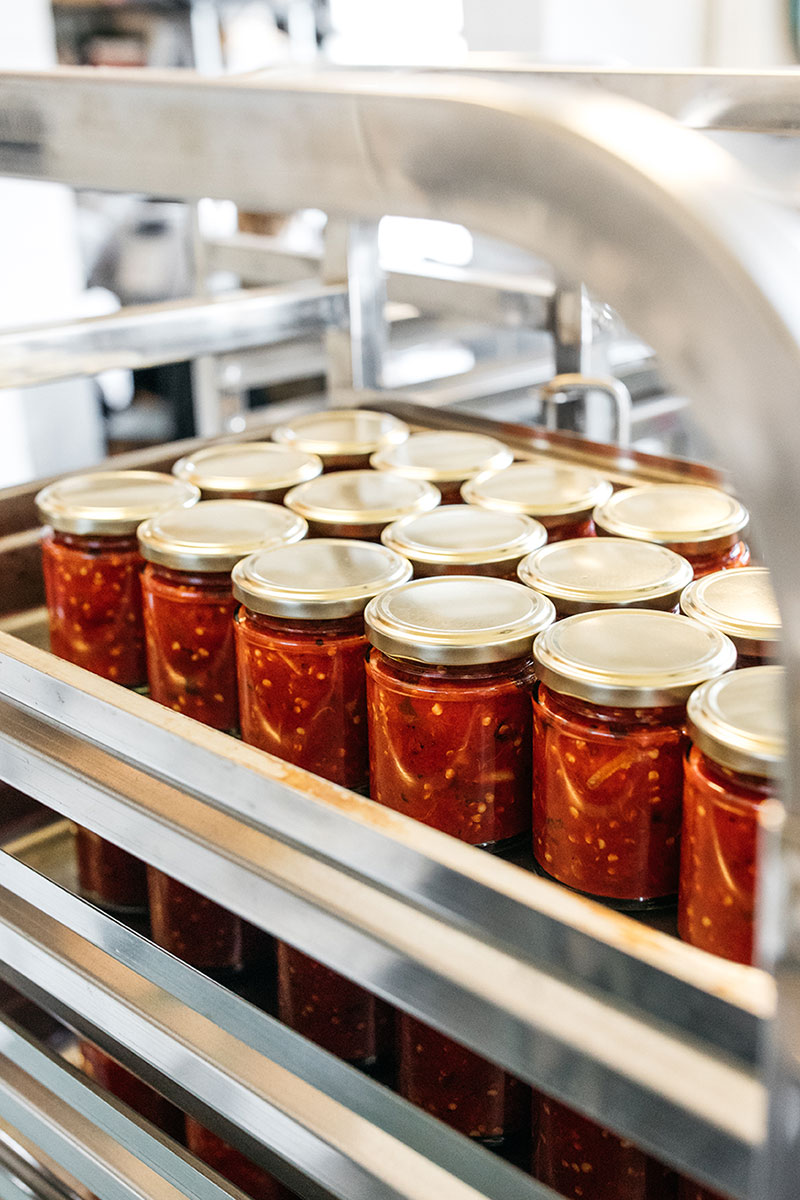 • Add condiments to all your meals. Serve with fried eggs for breakfast, on sandwiches and wraps for lunch, with cheese, crackers and wine or with BBQ meats and pies.
• Make a dip. Mix whatever amount of relish or chutney with mayonnaise, sour cream or yogurt and use as a dip or as a condiment for tacos, curries or a spread for sandwiches.
• Cornersmith Chilli Jam mixed with sour cream makes and served with baked potaotes or sweet potato wedges will make everyone fall in love with you!
• Make Savoury Muffins. Add a few spoonfuls of relish or chutney to cheese and herb muffins. Don't mix it in too much, just spoon is in and give is a light swirl so the relish doesn't get lost in the batter.
• Make a dressing. Relish and chutney are so full of flavour that thinning them out and adding some oil makes the dregs a great dressing! To whatever you have left, mix equal parts relish and oil of your choice and then thin out with a little water if necessary. Salt and pepper to taste.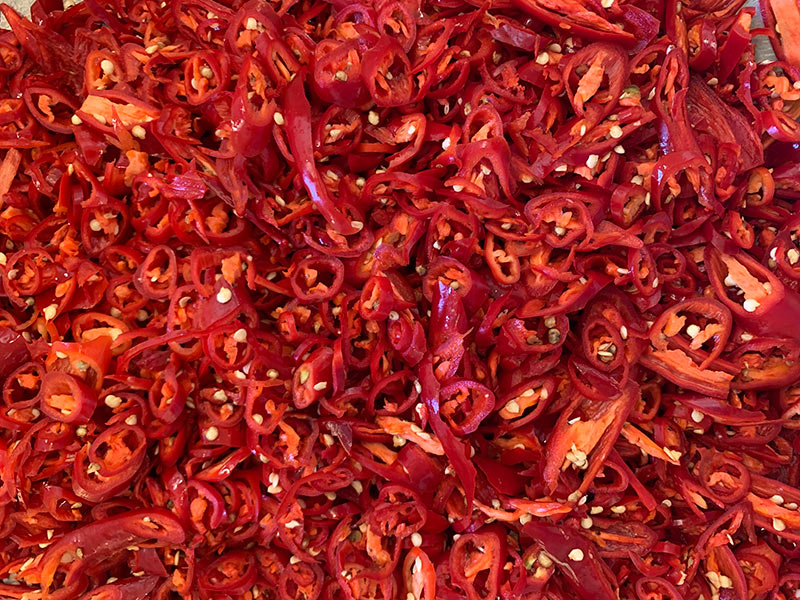 Sticky Sweet Glaze for Burgers, Meatloaf, and Potatoes
Tomato sauce is sweet and salty and hey, so are relishes? So we thought why not go one better than tomato sauce and make a sticky sweet glaze. You can definitely glaze a meatloaf with this or just use it on burgers, or pies or wherever you would use a traditional brown sauce.
Scrape out all the ¼ filled relish and chutneys jars in the refrigerator – you want about ½ cup, combined or a single relish or chutney. With a hand held blender or small food processor blitz to a smooth paste. To this add 2 tablespoons of something very savoury such as worcestershire sauce, soy sauce or tomato paste. Blitz again. You may need to add a tablespoon of water to really loosen it and get the consistency you want. It should be saucy, full of flavour and ready to use!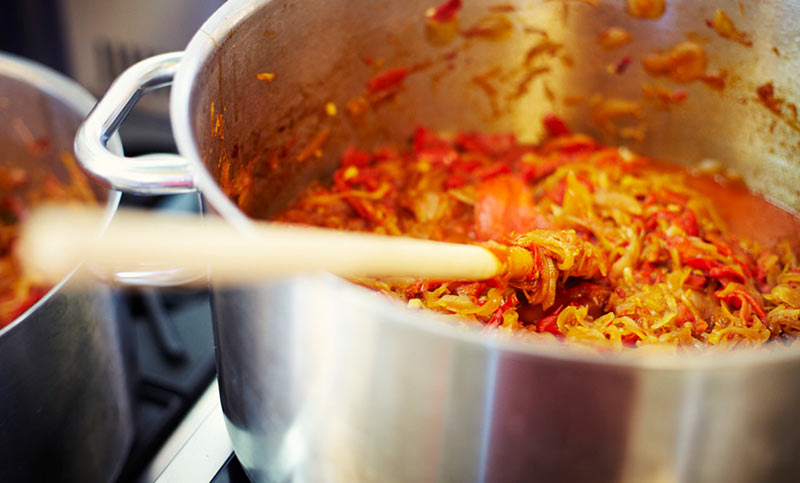 TO MAKE YOUR OWN CHUTNEY OR TO FIND MORE RECIPES HEAD TO