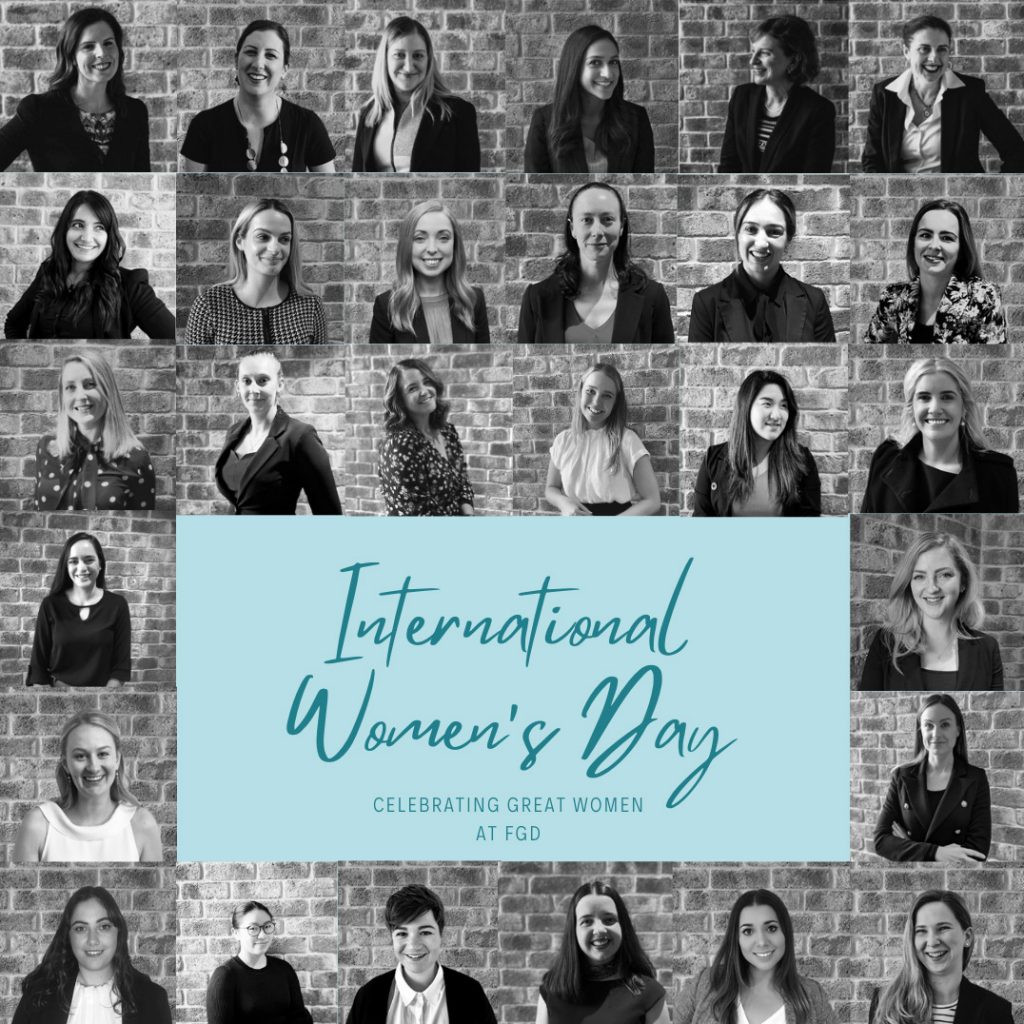 International Women's Day is coming up next Monday and, although we aren't hosting any celebratory events at FGD this year, the day is one that we are really proud to reflect on and acknowledge.
I last wrote a blog to celebrate International Women's Day in 2018. A lot has happened in the last three years and our statistics have changed a little in that time.
In 2021:
50% of our Directorship are women
84% of our staff are women
We have 20 working mums (+2 soon to be mums)
Although the percentage of women in our Directorship is slightly lower than it was in 2018, overall we have more women. None of these statistics are deliberate, we don't employ based on quotas, we just employ good people and our women are really good at what they do. Let's reflect on that 84% for a moment, that's huge and we're really proud of that. You'd think that the men at FGD would feel outnumbered, but I've asked them and they don't, they don't because they value working in teams where everyone gets their bit done and supports and empowers one another to do good work for our clients. We think that our women are exceptionally good at that.
One of our core values is to foster a work environment that supports our lives, sees strengths in our differences and values women. I think that the number of women we have here is a testament to the fact that we do live and breathe that core value each day. In the 6 years that I've been with FGD, our flexible work policies have grown a bit, especially in 2020 (for all the obvious Covid related reasons) however I think one of the reasons we adapted so well despite Covid was that we already had good flexibility built into what we do and how we work. Many of the mums at FGD (and dads too) successfully juggle work commitments with school drop offs and pick ups, extra-curricular activities and all the usual demands that come with children. It's not unusual for our female colleagues to be logged on and working while at the sidelines of basketball training or dance practice. Many of us work in transit between appointments or our interstate offices, we are also really good at respecting and supporting one another when we need to switch off. These values aren't necessarily lived because we have a high percentage of women (really I say that because I can't prove it) but I think it definitely helps, after all us women are pretty good at multi-tasking.
This is one of the reasons why we exceed at what we do; we get what it's like for our clients, whether family law, estates clients, or small business owners. We understand the challenges that family presents. We are proud of the fact that we can bring all of our gained experiences and knowledge together to educate and empower our clients, no matter their gender to successfully get through a separation, deal with an estate dispute or navigate the management of a business, and deal with all of the challenges that arise along the way.
On a more personal note, I'm one of the soon to be mums listed above. This has meant that International Women's Day is taking on a new meaning for me. I'm also just about to start a law degree. You'd think after 6 years working at a law firm I'd have done that by now, but I'm doing it at my own pace, and that's one of the great things about FGD, that I am supported to do things at my own pace. The theme of International Women's Day this year is #ChooseToChallenge and according to internationalwomensday.com "A challenged world is an alert world and from challenge comes change". This feels particularly fitting in light of the challenges that we have faced in the past 12 months. Because I work with many successful and inspiring women, I am really looking forward to the challenges and changes that 2021 (and beyond) and motherhood are going to throw at me and I've never been prouder to be a woman.
So on behalf of all the FGD women, we wish you all a happy International Women's Day and look forward to continuing to work with our clients and our communities to celebrate women and champion gender equality and change.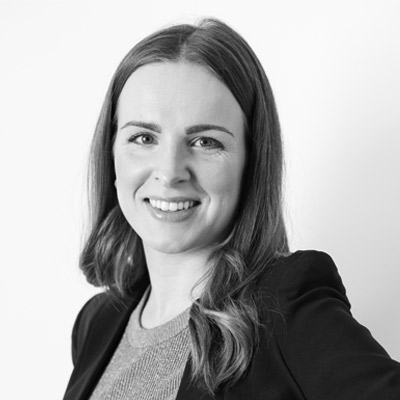 By: Allie Johnson-Davey
Modern Paralegal
Allie has worked in various roles during her time at FGD, but is now a senior paralegal. Don't let her affable personality and general good nature fool you; when required Allie is tenacious and assertive and clients have regularly commented on how dependable she was in a crisis. Allie is passionate about using creative thinking to work smarter and help her clients. You will be stoked to have her on your team, as are we.