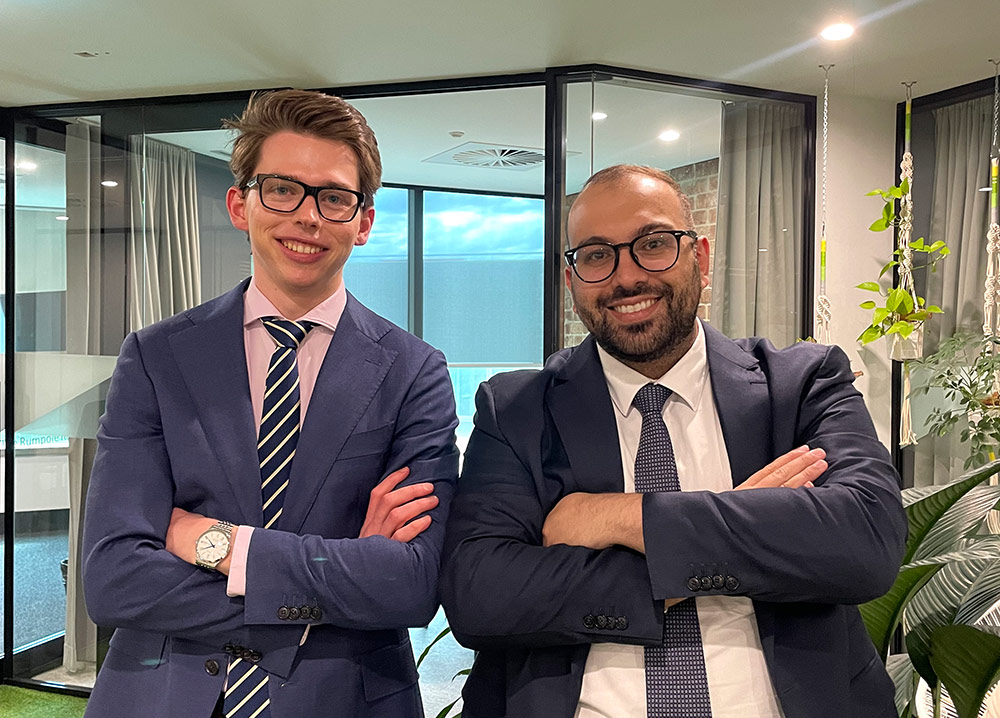 The family law team at Farrar Gesini Dunn is proud to announce that Nicholas Smith and Anastasios Keramianakis have been featured in the Doyle's Guide Rising Stars category for 2023. Congratulations Nick and Tassi!
Nicholas Smith
Nick joined us in January 2021 after having worked in insurance litigation at global law firms in Sydney. As a family lawyer, he works across a range of financial and parenting matters. He is particularly interested in property issues involving trusts, claims by third party creditors and complex business structures. He has quickly become a go-to in the office for high net worth and litigated property matters.
Anastasios Keramianakis
Tassi joined us in 2019 after working in property development and planning law. His move away from business and into family law was driven by a desire to help people. Tassi assists his clients across a range of areas inclduing complex parenting issues, complex financial issues and domestic violence. This is the second year that Tassi has been included among the Doyle's Guide Rising Stars.
The Doyle's Guide
The Doyle's Guide is compiled based on recognition by fellow legal professionals including other family lawyers and barristers.
If you would like to speak to Nick or Tassi or our family law team regarding how we can best assist you, please call us on: