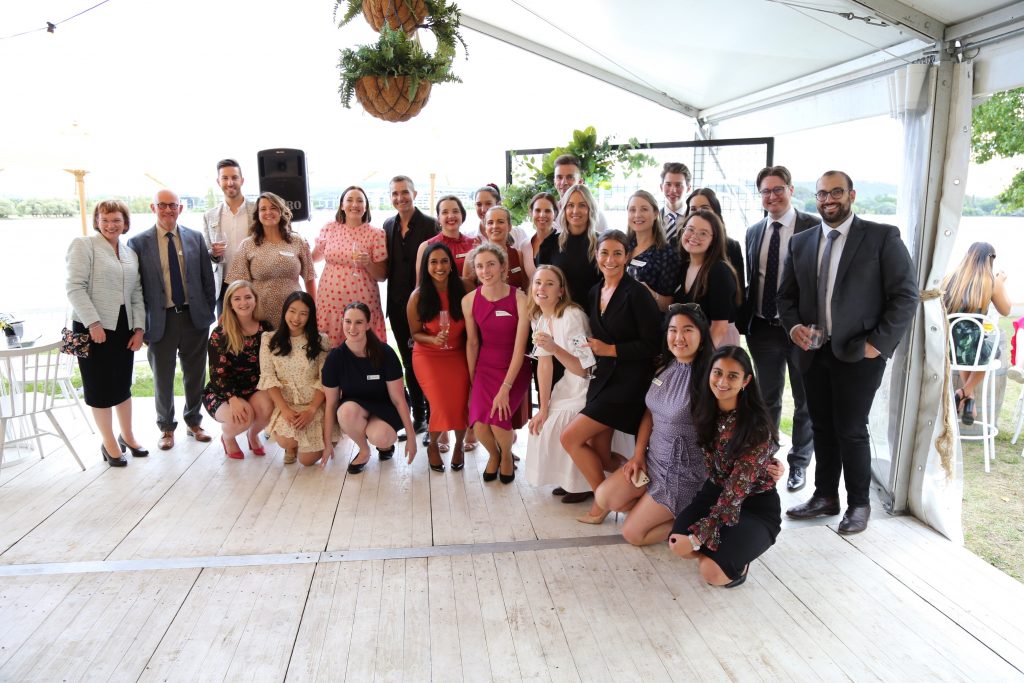 With close to a million viewers every episode over 9 seasons, Married at First Sight (MAFS) has made its way into households across the nation, and in particular quite a few right here in the FGD team (some say viewers, some say fanatics).
With MAFS popularity, lockdowns, working from home and being the busiest our team has ever been, what better way to combine the excitement of all the above than inviting relationship expert John Aiken to celebrate Valentines Day with us.
We know being a predominantly family law firm and celebrating Valentines Day is a little unusual and the pairing of a relationship expert and family lawyers is definitely odd, but generally we love to think outside the box and our celebrations are no different.
MC'd by FGD director Adam Bak, John blew our guests away with charisma, intelligence and plenty of MAFS insights, including some teasers of the season ahead. He also shared with us tips on how to build a successful relationship and tips to avoid heartbreak. Adam was quick to remind the crowd that if the relationship doesn't work out, the we ought to be the ones you call for advice.
Armada Bar by the The Boat House put on a fabulous party. The canapes, drinks and beautiful styling by Showpony Events highlighted the incredible Canberra skyline and lake.
Hosting the event highlighted to our team how important it is to us to connect with our community face to face and we are so glad it was able to go ahead.
Thank you to those who came and those who couldn't for your continued support. Happy Valentines Day from our Canberra, Sydney and Melbourne offices!
Oh, and if any MAFS contestants need any assistance, give us a call. Except that one guy from this season – you know who we mean.