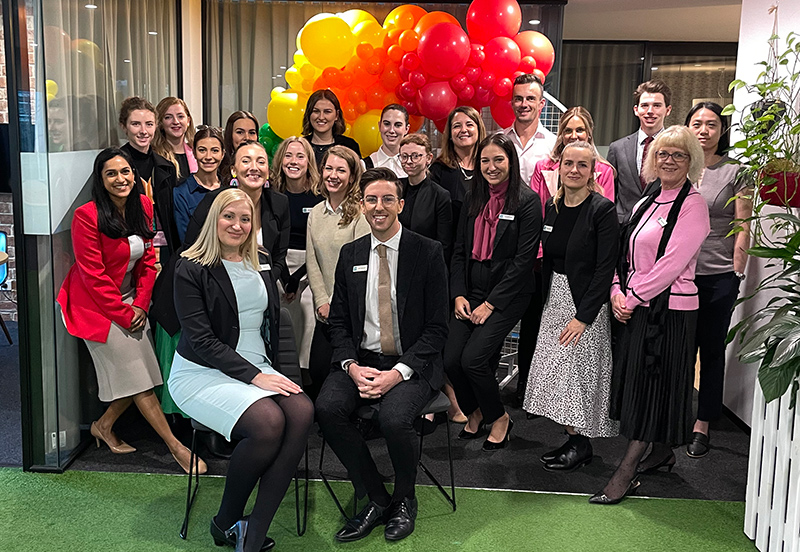 Farrar Gesini Dunn are pleased and excited to announce that we are finalists in the ACT Law Society's 2022 ACT Law Firm of the Year.
The ACT Firm of the Year recognises the efforts of local firms in contributing to access to justice, to innovative legal technology, to a healthy and diverse working environment, and for enhancing the reputation of the local profession.
The nominations received this year covered a broad range of firms, from small to large, and included several homegrown Canberra firms. The judging panel was impressed by the number of firms with female leaders, the focus given broadly to the mentoring and development of new lawyers, and the overall commitment to LGBTIQ+ issues. The panel also took note of family law firms focused on working collaboratively with clients to help them through difficult times, and small criminal firms giving their new lawyers early access to supported advocacy work.
The ACT Law Society awarded Farrar Gesini Dunn a finalist for the following reasons.
Farrar Gesini Dunn, for their innovative approach to family law. They were early adopters of Collaborative Law, offering clients an alternative pathway to resolve family law disputes. They employ an in-house child and family specialist to support children and families through the separation process. They have also developed an innovative new settlement option called "Settle by Sunday", which supports a separating couple to resolve their dispute so they can move on with their lives, and their newly-launched LGBTIQ+ legal service recognises the need for a specialised family law service for that community. They take on a range of work under flexible fee arrangements, ensuring their lawyers are as accessible to the community as possible. Their annual charity golf days have raised over $67,000 over the last four years for Karinya House, a Canberra women's shelter. One of their core values is to "foster a work environment that supports our lives, sees strengths in our differences and values women". This focus is shown clearly in their staffing, with women making up 60% of their Director roles and 84% of staff.
Farrar Gesini Dunn (FGD) has been in business for more than 25 years, practising in the areas of family law, wills and estates, conveyancing and accounting with offices in Sydney, Melbourne and Canberra.