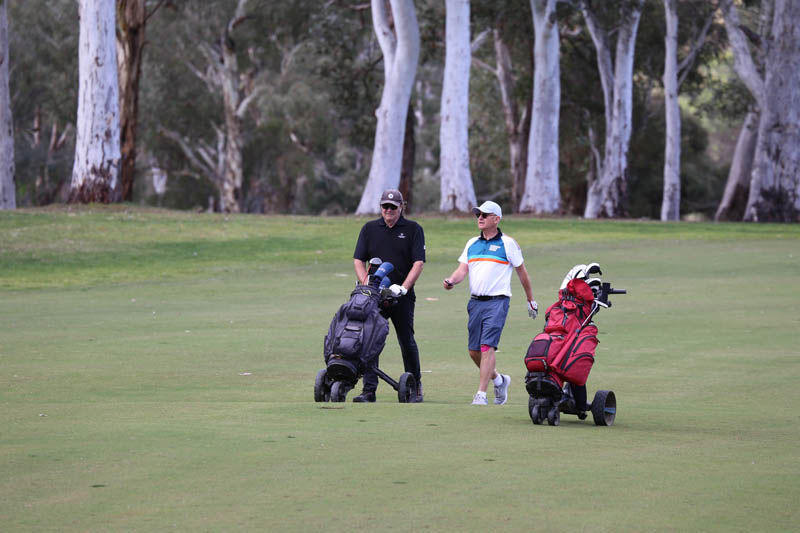 Yesterday FGD welcomed over 100 golfers in support of Fearless Women to our annual Charity Golf Day at Federal Golf Club.
Although a little chilly in the afternoon we were once again gifted with perfect sunny weather for the event.
We are very pleased to announce that we have raised an FGD record breaking amount of $25,263 for Fearless Women. We couldn't have done it without the support of all our players and amazing sponsors.
With a Happy Gilmore run up hole and a Cricket Bat Swap, all golfers were having a ball on the course and the FGD volunteers were quietly impressed with some of their cricket skills.
We also had some other activities out on the course including Beat Dunny, (which didn't prove to be as much of a challenge as we had hoped), and competitions for the longest drive and nearest the pin!
We are so grateful for all our amazing sponsors, please make sure you support all the fabulous Canberra businesses who sponsored holes or donated prizes to such an important charity.
EY Australia
Homes By Howe Pty Ltd
Lala Hospitality
Temporada
The Boat House
The Canberra Distillery
Shaw Wines
Blue Ink Group
Ziggys Fresh
The day ended with a presentation and drinks at the 19th hole. A big shout out to our winners we hope you enjoy your very generous prizes from our wonderful sponsors…
1st Place (Laurence Stanton Memorial Cup) – Lala Hospitality Voucher
Bonsella – Tom Simmonds, James Donnellan, Michael Grady, Damien Hollingsworth
2nd Place Temporada Voucher
Chris Miller & Co – Chris Miller, Will Millar, Bill O'Neil, Mark Ross
3rd Canberra Distillery Gin & Tonic Masterclass Voucher
The Terracon Terrarisers – Rhys Mitchell, Aleksandar Miladinovic, Ben Cargrill, Peter Dascarolis
Longest Drive Men – The Boat House Voucher
Sam Kibbey – Macquarie Bank
Longest Drive Female – The Boat House Voucher
Annabelle Paven – Hands and Feet Inside The Cart At All Times
Nearest the Pin Male – Shaw Wines Voucher
Ben Eddy
Nearest the Pin Female – Shaw Wines Voucher
Letitia Kelly – Halletts
Beat Dunny – Various Red Wines provided by FGD
Too many to count!!!
We can't wait to host everyone again next year for another FGD Charity Golf Day. Please see below some pictures from the day. If you would like to see some more photos of your team, please let us know and if you have any photos please post and tag us using @farrargesinidunn & #fgdfun
If you didn't get a chance to donate yesterday or would like to donate some more click here.