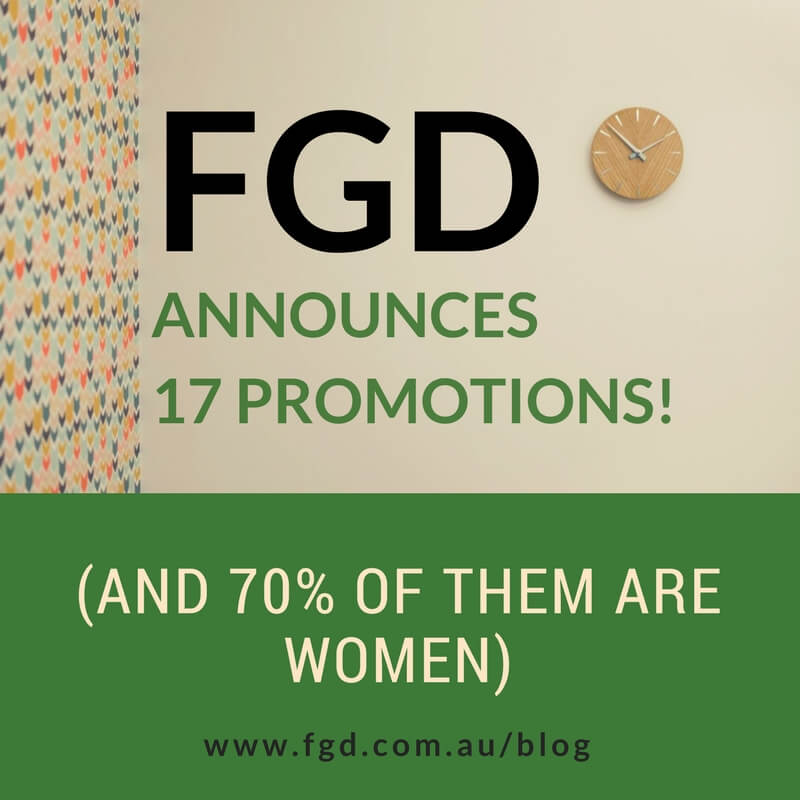 Farrar Gesini Dunn is pleased to announce the promotion of 8 of our solicitors to the position of Associate Director, 7 of our solicitors to Senior Solicitor and 2 of our administration staff to Paralegals.
The promotions reflect our firm's core values. Some of the highlights include:
Our employees enjoy flexible work arrangements with us that are second to none;
We have promoted lawyers in all four of our offices in Canberra, Sydney, Melbourne and Albert Park and in our Family Law, Estate Litigation and Estate Planning departments;
More than 70% of those promoted are women; and
A number of our promoted solicitors are currently on parental leave or working remotely.
Farrar Gesini Dunn was first formed in 1995 in Canberra with Denis Farrar, Olivia Gesini, Jim Dunn and Ann Northcote and 4 support staff.  Over the last 22 years we have grown substantially. We now have 4 office locations, 9 Directors, a child and family specialist, and over 50 staff.
We pride ourselves on being the best, and employing the best people.
You can learn more about each of our people promoted by clicking on their photograph to read their full bio.
Meet Our New Associate Directors
Iveta Bales
Joe Buckley
Frank Chila
Jessica Kennedy
Kirsty McLeod
Nora Michael
Timothy Morton
Petra Thomson
Meet Our New Senior Solicitors
Victoria Blakeley
Cristina Cocchiaro
Sam Cummings
Courtney Mullen
Tash Priestly
Daniel Rod
Kristin Shergold
Meet Our New Paralegals
Congratulations to all of our new appointments.