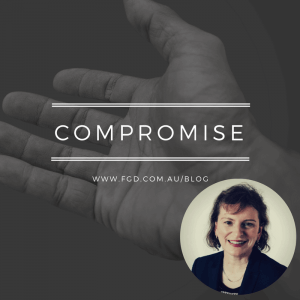 Compromise – the give and take in every relationship. Each day couples make decisions, take actions and give concessions to keep their relationship working.
However when relationships end, people can become aggrieved at past actions of their ex that they reluctantly agreed to or which they allowed to occur despite their misgivings. Sometimes clients enquire whether their property settlement will be affected by the actions of the other party.
Some common examples are as follows:
I didn't want my husband to give up his safe Public Service job and buy a business but he did and it then failed.
We always agreed that my wife would return to work once our youngest child started school but she then refused.
My husband spent a fortune on restoring old cars despite my objection.
I didn't want to lend my brother in law $15,000 but my spouse did so anyway and we never got it back.
And the classic:
My husband/ wife rarely shared the household duties and I carried all the burden of cooking, cleaning, caring for the kids and organising our lives etc.
Broadly speaking, the Court does not second guess the decisions that were made in a marriage. The simple answer is you made the concession or allowed a situation to continue and stayed in the relationship.
In relation to the business example, the common response is if the business had turned out to be successful then the party that did not support the purchase of it would still be entitled to a share of its value and the Court will not punish a person who, despite their best efforts failed in their small business venture (noting statistically a large percentage of these fail).
However, there can be some circumstances where a party has engaged in such "wastage" of assets that an adjustment is made. That is why we lawyers need a detailed history of the financial aspect of your relationship.
If you have recently separated and are looking at a property settlement, you should always speak to solicitor before you begin any discussions with your former partner about property.
Contact us to make an appointment today to ensure that any compromise made.
Ann Northcote is Family Lawyer at Farrar Gesini Dunn, Canberra.