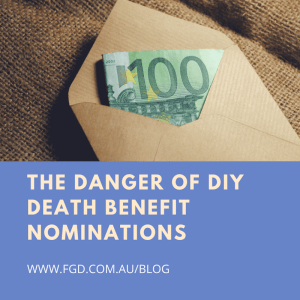 The danger of DIY Binding Death Benefit Nominations
We regularly see clients to discuss their estate planning. This includes discussions about their Will, Enduring Power of Attorney and their superannuation (among other things).
Superannuation is often a client's most significant asset, so they (and we) are particularly concerned to ensure that the right people receive their superannuation death benefits. We often do this by using binding death benefit nominations. A binding death benefit nomination is a written direction to the trustee of a superannuation fund that requires them to pay the client's superannuation death benefits out to a particular person or persons.
I have seen several clients who have benefited from discussions about the direction of their death benefit outside, or into, their Estate – and others who didn't even know such a thing was possible!
Some common misconceptions my clients have had, however, are that:
A nomination is binding if made through your superannuation fund's website (it isn't);
You can appoint a non-dependant parent/cousin/friend as a beneficiary (you can't);
You can make a binding nomination with respect to a defined benefit pension (you can't); and
All binding nominations remain in force until you change them (sometimes true, but not always).
Binding death benefit nominations have several technical requirements required by the legislation, and like your Will, they need to be considered and addressed properly. If these requirements are not strictly followed then the trustee of the superannuation fund may be able to decide who receives your superannuation – and this can have significant consequences.
The 2015 case of Munro v Munro highlights how significant non-compliance with the strict technical requirements can be. In that case it was held that a nomination in favour of 'Trustee of my Estate' was not a valid nomination since it did not name a 'dependant'.
The Judge also found that:
"There is no power given to the trustees under the trust deed or otherwise [in the legislation or elsewhere] to dispense with compliance with the conditions … for a [valid] binding death benefit nomination."
We include a discussion about binding death benefit nominations and an essential part of all our estate planning appointments with clients. If you want to discuss your estate planning and superannuation then phone our specialist estate planning team today.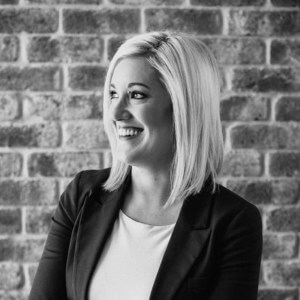 Courtney Mullen is a Family and Estates Lawyer at Farrar Gesini Dunn, Canberra.
[1] Munro & Anor v Munro & Anor [2015] QSC 61