Thanks to Michael for sharing his article with us!
Guest Post from Michael Miller
Decision making when you're going through a divorce.
Financial planning is in many ways quite simple, it's just about decision making. So I spend just as much time reading material from the field of psychology as I do from finance and economics.
So how is this relevant to divorce? Well here is a list of some of the things that Baumeister's studies have shown to be mentally depleting:
Avoiding the thought of something on your mind (e.g. the person you are in the process of separating from)
Inhibiting emotions (trying to keep your head straight at work, amongst personal turmoil)
Responding kindly to a partner's bad behaviour
What you eat, because in the long run it will impact your health
Controlling your reaction to provocation (be it in personal relationships, or even in the workplace)
Performing mentally and physically intense tasks, such as needing to focus on an important piece of work
Watching your spending. Not all spending is bad, but spending with no control in the short term will reduce your financial choices later such as when you get to retire
So now it's time to talk solutions. When you're going through such a mentally draining process as a separation, property settlement and divorce, what can you do to improve your outcomes?
Automate
If you're worried about whether you'll be able to make good food choices while going through a separation, consider signing up for a Lite'n'Easy or similar where you know that healthy meals will be provided and become easier than the less healthy options like takeaway food.
Avoid
Is negotiating with your partner just going to drain all of your energy? There are probably times when you can decide to let your lawyer manage the discussion.
Likewise a good financial plan gives you the ability to put in train a whole series of financial decisions, so you can avoid having to worry about every little financial decision.
Replenish
If the process has got you down, maybe a short break from work, or a change of scenery in the form of a little holiday is just what you need. Do something that you find relaxing!
You can't automate or avoid all of the tough decisions when you're separating, and there are some really important decisions to make, so doing what you can to replenish your energy and improve your ability to make the right choice is a really worthwhile exercise.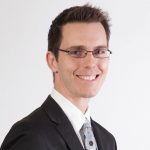 So think about how you can make better decisions – to get our help with the financial side of your life you should call on (02) 6247 1233 to book an obligation-free appointment.
Article originally posted at: http://canberracfp.com/2014/09/29/decision-making-when-youre-going-through-divorce/.