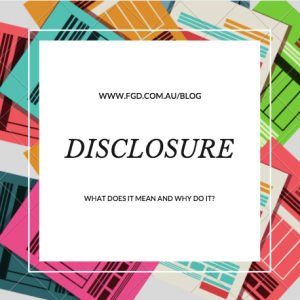 The Rules of the courts which operate under The Family Law Act contain requirements that each party make a "full and true disclosure" of all documents relevant to the matter, whether helpful or unhelpful to their case.
Case law has developed which imposes severe disadvantage to a party who may not have made a full and true disclosure.  The courts have said that where it is shown that a party has deliberately not disclosed documents so that the court does not know the true extent of their assets, then the court should not be reluctant to make findings adverse to that party.
Sometimes this can mean applying assumptions that the party has hidden assets and even if the court cannot calculate the value of them, it can take that into account in deciding to be generous to the other party in dividing the known pool.
It is therefore vital that everybody involved in family law proceedings should provide whatever documents they have to demonstrate their assets.  These documents usually include tax returns, superannuation statements, bank statements and any documents detailing what they have done with assets that may have existed during their marriage but no longer exist.
As you can see, failure to provide these documents can have dire consequences.
In our firm we are passionate about disclosure so as to never put our clients in the situation of having such allegations made against them. Equally we are always determined to demand full disclosure from the other party.
Most people are honest but some are not. Some will hide assets. We are experienced and skilled at finding those assets and dealing with any failure to make full and true disclosure. We also comprehensively detail the documents that our clients have provided and the documents that the other side has provided so that there can be no doubt that our clients have done the right thing.
This is one of the advantages of using our firm which specialises in complex property settlement matters.