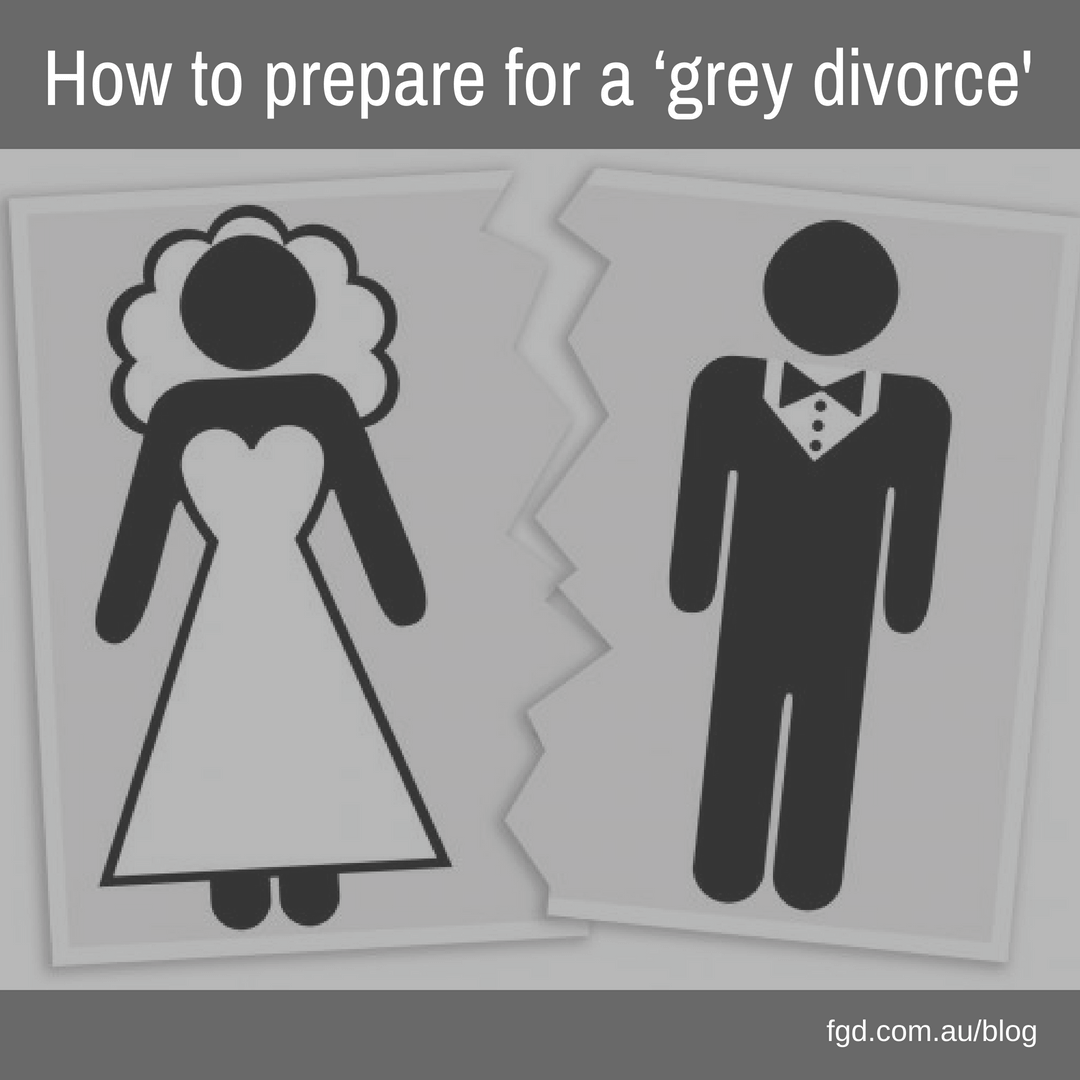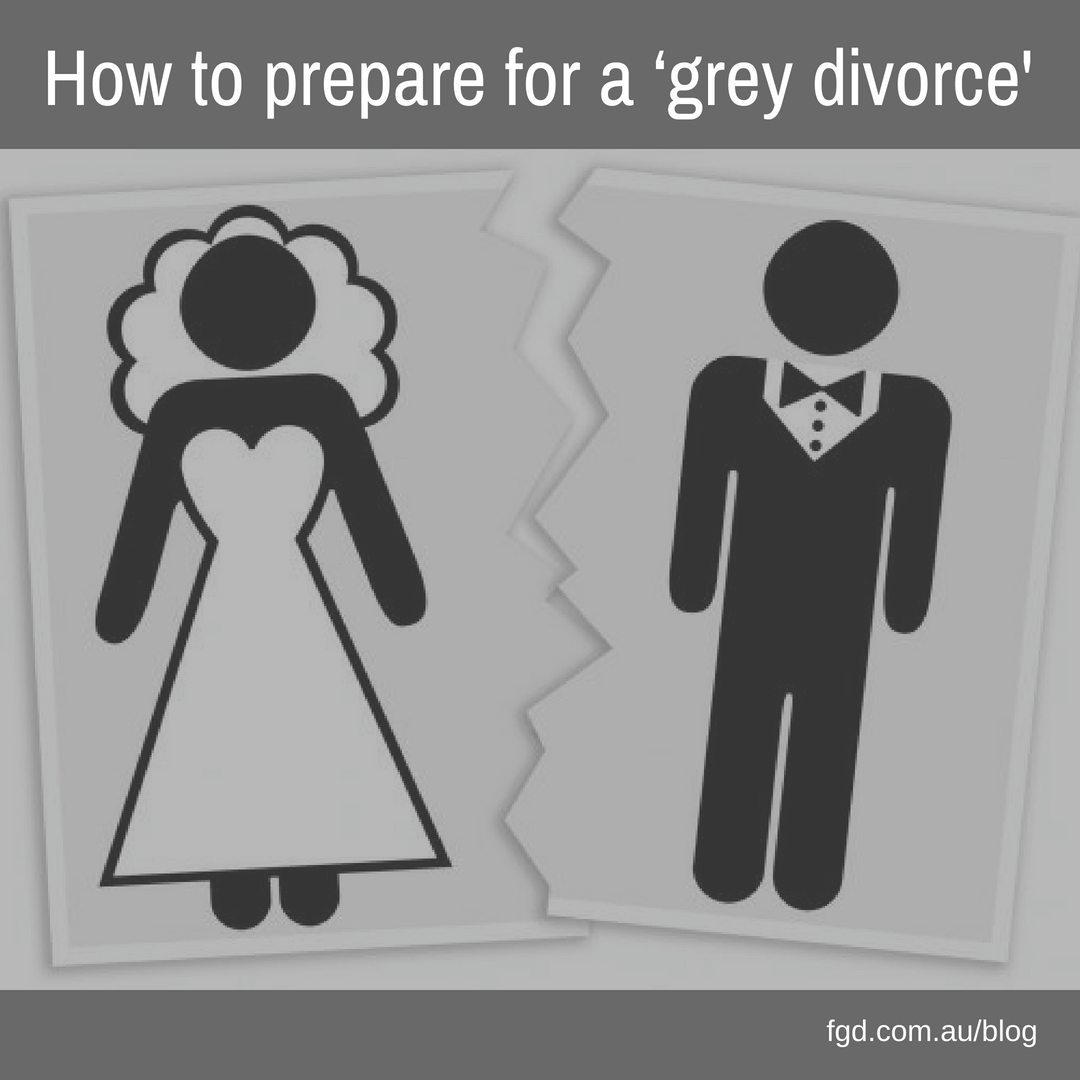 In this guest post, Financial Planner, Lynette Murray talks about divorce after 50.
If you are over 50 and contemplating a divorce, there are a number of things to consider that can make your situation different from that of someone at a different stage of life.
While divorce at any stage of your life is an emotional roller-coaster, so-called 'Grey Divorces' which refer to divorces among baby boomers irrespective of how long they have been married; tend to be more complex when it comes to financial separation. You will have a shorter time in the workforce to either set yourself up again or catch up on any losses or negative impacts.
Even if your split is amicable, it's important to seek your own financial and legal advice early on. During the divorce process you will need to make numerous decisions that will impact your life for a long time and an objective team of advisors can help ensure you make informed decisions about your future and to ensure you still have the retirement you want. Here are some of the things you need to do to prepare for a divorce:
1. Get all your documents together
An advisor can only provide good advice if they have a complete picture of your situation. Make sure you have the following relevant documents: copies of bank statements, mortgage and credit card statements, tax returns, shareholdings, family trust deeds, superannuation and any other financial assets.
2. Understand your financial position
Before you start divorce proceedings it's important to make sure you have an in depth understanding of your family's current financial position – who earns what, what financial accounts you have, and any assets and debts you have accumulated. A financial advisor can help guide you through the discovery process to ensure you have a complete picture.
3. Post-divorce budget
As part of the discovery process, you should work out what your current monthly income and expenditure is in order to work out a post-divorce budget. How much income will you need to live on after the divorce? If you're struggling to work this out, speak to a financial advisor. They can help you work out how much you would need to support your current lifestyle as well as how much annual income or future cash flow a particular lump sum settlement would generate going forward.
4. Establish your own credit score
Your credit report helps a lender determine your credit worthiness at a particular point in time. As a couple you might have had joint accounts for everything, but post-divorce you will need utilities, a credit card and potentially a mortgage in your own name. Your credit rating can influence how much you will be lent (as well as the interest rate) so it's wise to know where you stand, especially as you are entitled to check your credit report for free once a year.
5. Keep your assets liquid
Now is not the time to go on a spending spree. Don't build any additional debts, keep your assets as liquid as possible. A liquid asset is cash on hand or an asset that can be readily converted to cash. Hint: If you find yourself justifying a purchase with "I deserve it", you are likely 'comfort spending' not needs shopping, step away and take the time to consider your motivation.
6. Providing for yourself
Refer back to that post-divorce budget you prepared in step 3. How much income will you need to live on after the divorce? Do you need to update your résumé or upskill? Now is probably not the right time to quit your job.
Don't underestimate the impact a divorce will have on you even if it is amicable or you initiated it. Your emotions will be all over the place and you are likely to feel overwhelmed and not sure where to start. Due to the complexity involved in a 'Grey Divorce', both you and your spouse need to have your own team of trusted advisors that can help you with your specific situation.
Guest post written by Lynette Murray, ActonAdviceGroup
As senior financial planner, Lynette Murray has over 30 years experience in the financial services industry, specialising in financial planning for over 15 years. Lynette is a Certified Financial Planner, a Specialist SMSF Adviser, and holds a Master of Personal Financial Planning from the University of Southern Queensland. She also holds a Certified Financial Strategist designation with the Association of Independently Owned Financial Professionals. In addition to her work with ActonAdviceGroup, Lynette was also a founding board member of the Canberra Glassworks Limited.
For more information visit https://www.actonadvice.com.au/