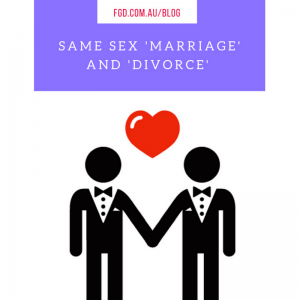 If you marry your same-sex partner overseas, what happens if you separate? How do you divorce? And what happens if one of you dies?
On 13 September 2013, the Australian Capital Territory (ACT) Government announced that it would introduce a bill to legalise same-sex marriage.
The Marriage Equality Bill 2013 (briefly) provided for same-couples who are not able to marry under the Commonwealth Marriage Act 1961 to marry in the ACT. The Commonwealth Government was quick to challenge the bill in the High Court, who ultimately found that the bill was inconsistent with the Marriage Act 1961.
Australia is comprised of six States and two Territories. Each of those States and Territories have Parliaments which are capable of passing laws on areas which the Federal Parliament does not have power to legislate on marriage by reason of the Australian Constitution.
Since September 2016, over 20 same-sex marriage related bills have been introduced to Parliament, yet none have passed and become law. Regardless of this, the Family Law Act regulates the law of relationships, often treating de facto relationships (including same-sex unions) in the same way as married couples.
All of this (rightly) has people asking: "So why can't same sex couples marry in Australia?" What fewer people ask is: "So what happens when same sex relationships come to an end in Australia?"
Well, assuming the couple are considered to be in a de facto relationship –  they separate and go through the same processes as heterosexual de facto couples.
However, it gets complicated when same-sex couples have gone abroad to marry, because a marriage will only be recognised in Australia if it is between a man and a woman. And there needs to be a valid marriage before you can get divorced under Australian law. So this means that in Australia, you cannot get a divorce for your same sex marriage. It is somewhat illogical that marriages between men and women in other countries are recognised here (even when it is a religious or traditional ceremony according to laws or customs of another country) but same sex marriages are still not.
For our clients, this often means that they need to consider applying for a divorce in the country in which they were married. This is then further complicated by other countries not accepting jurisdiction to deal with such divorces when both parties to the relationship live in Australia and/or are Australian citizens – they need to be convinced that they are the most appropriate forum to deal with the divorce.
Another consequence of same sex marriage not being recognised in Australia, is that the marriage will also not be recognised in the event of the death of one of the spouses. This can impact how your estate is distributed in the event of your death, and any entitlements your partner may, or may not, be entitled to claim.
If you are (or were) in a same sex relationship, or if you married your same-sex partner overseas, you should get in touch with us to see how the law applies to you. Love is love – let us make it easier for you!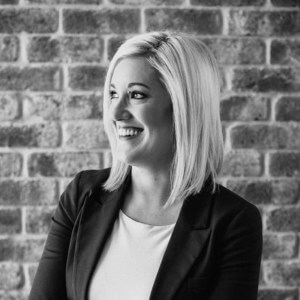 Courtney Mullen is a Family and Estates Lawyer at Farrar Gesini Dunn, Canberra Office