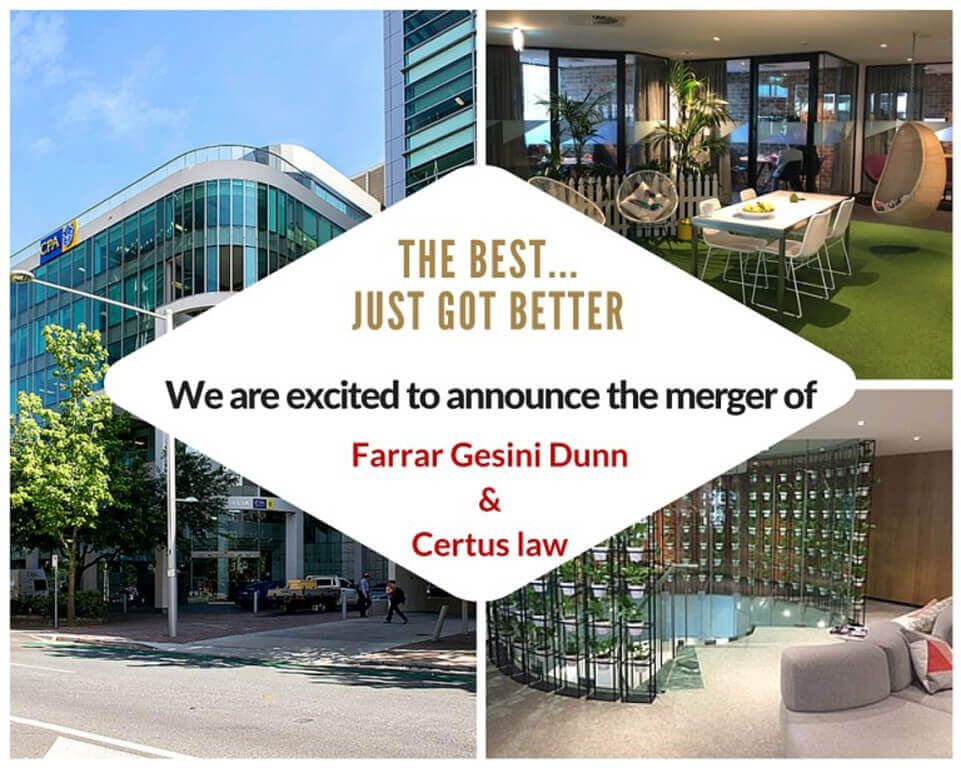 The best, just got better
Last year at Farrar Gesini Dunn we celebrated our 20 year anniversary. Since the beginning, we have always strived to be the best at what we do and to be leaders in innovation in our field.
Our core purpose is 'To help and empower people with compassion and innovation.'
As we reflect on 20 years as Canberra Family Lawyers, we realise that the areas in which our client's require our help are expanding. The Directors recognise that the skills and expertise within Certus Law complement what we do at Farrar Gesini Dunn. To maximise opportunities for clients and for us, it is sensible that our resources be combined in to one firm.
From 01 March 2016 we will be knocking down the walls between Farrar Gesini Dunn and Certus Law (both figuratively, and hopefully very soon, literally) and joining together as Farrar Gesini Dunn. We will still specialise in Family Law and services to families, which will now also include the expertise from Certus in Property Matters, Estate Planning, Estate Litigation and Superannuation.
We look forward to continuing to provide expert services to all of our clients, past, present and future.