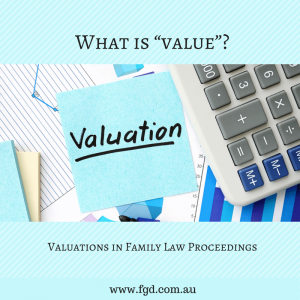 In family law property settlement cases the first step is to determine the value of the pool of property owned by the parties. That property may comprise of real estate, businesses, exotic goods and chattels like antiques and motor vehicles. Everything has to be given a "market value."
Since the High Court decision in Spencer's case (1907) "market value" has been described as the price for the property which a willing but not anxious seller would accept from a willing but not anxious buyer.
That formula sounds simple but can become complicated in some situations. For example, shares in a private company which may only be available to be purchased by another family member may have a different basis of value.
Real estate which may have subdivision potential would normally be valued at its "highest and best use value". This usually means a valuation based on a "hypothetical subdivision". This can be a complex process.
Over the years we have had to arrange the valuation of jewelry, works of art, exotic cars, traction engines, antiques as well as collections of memorabilia such as antique guns, coins, stamps, clocks, watches and rare aeroplanes. We even had to value carnival rides in one case.
For example, second hand furniture is far less valuable than the same furniture if new in a retail store. What it might cost you to replace your household contents is not an indication of their market value. On the other hand antiques will hold their value or may even appreciate.
The value of an asset can be complex and requires expertise and experience. The valuer needs to understand the market in which the asset may be sold, as well as have experience in the sale of such items. Competent valuers stay abreast of the market.
Valuation therefore is a job for specialists, be it real estate, furniture, cars or carnival rides. Different valuers have different expertise. We have links to many expert valuers and experience in numerous cases where "special assets" had to be valued.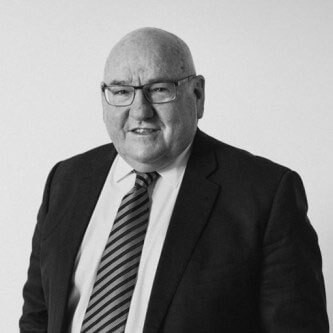 Denis Farrar is a Family Lawyer and Director at Farrar Gesini Dunn, Canberra Office.