SBS Insight  "Where There's a Will" – Family Provision and Costs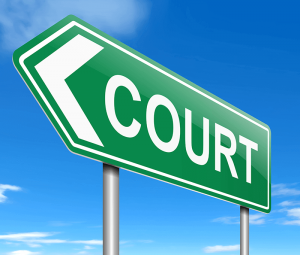 On Tuesday 2nd August SBS aired an episode of Insight titled Where There's a Will. For those who are unfamiliar with the show, Insight, airs every week or so on SBS. Hosted by journalist Jenny Brockie, each episode focuses on a particular topic and hosts a forum for discussion with input from various people.
Last Tuesday, the focus was whether someone's Will was really their last word. In other words, is someone's Will really binding or can it be challenged and overturned. The episode looked at Wills being disputed by unhappy family members. As always on the show, there was input by a range of people including children who had challenged Wills of parents, academics and lawyers.
As a lawyer working with people wanting to challenge Wills as well as people defending these challenges (say, the executor of a Will) it was interesting to see how the complex area of the law, being the law surrounding Family Provision claims was presented to viewers. One particular comment made by a person on the show sparked mine (and everyone's) interest. This person had said something along the lines of people have nothing to lose by having a stab at an estate– the implication being that a potential applicant wanting further provision from an estate will have their legal costs paid by the estate, and therefore had nothing to lose by bringing the challenge.
Are all Family Provision Costs paid by the Estate?
Unfortunately, it is a common misconception in Family Provision claims that the (the applicant's costs will be borne by the estate regardless of the outcome. Family provision claims have typically been the exception to the idea that legal costs are borne by an unsuccessful party.
In the High Court case of Singer v Berghouse (1994), Justice Gaudron had said:
"Family provision cases stand apart from cases in which costs follow the event… costs in family provision cases generally depend on the overall justice of the case…there may even be circumstances in which it is appropriate for an unsuccessful party to have his or her costs paid out of the estate."
Shifting view of the Courts
We are certainly seeing a shift now in the view of the Courts, particularly since the 2009 New South Wales case of Carey v Robson (2009). In this case, the Court dismissed an application by two sisters against their father's estate. In the hearing for costs, Justice Palmer said the following:
"Previously, in this State, there was a view held by some practitioners advising a client contemplating a claim under … the Family Provision Act 1982 (NSW) that there was little risk, and probably a lot to be gained, in making a claim, however tenuous, because even if the claim failed, the claimant would very likely get his or her costs out of the estate: the client would not be out of pocket and the solicitor would receive his or her fee in any event. That approach to family provision litigation, in effect, threw the whole burden of costs onto the beneficiaries of the estate. It promoted much wasteful litigation, it was not supported by authority… and it should be recognised, once and for all, as thoroughly discredited."
In this case, not only did the plaintiffs have to pay their own legal costs for bringing the Family Provision Application, but they were also required to pay the costs of the defendant.
Again, recently in the case of Bruce v Greentree (No 2) (2015) Justice Hallen identified general principles, as being relevant to the question of costs including:
That the view that there is little risk from making a tenuous claim is misconceived;
That parties should not assume that this type of litigation is safe and that their costs will simply by borne by the estate;
That an unsuccessful plaintiff will, usually, be ordered to pay costs where the claim was frivolous, vexatious, made with no reasonable prospects of success, or where she, or he, has been guilty of some improper conduct in the course of the proceedings;
The size of the estate will always be a relevant factor in the question of costs – the court strongly encourage parties to seek to negotiate and settle the matter or else there is a costs risk.
Conclusion
If you are considering making a Family Provision claim against an estate, it is important to get legal advice early and be aware that:
there is no guarantee that legal costs will be met by the estate;
whether or not reasonable offers were made to settle the proceedings will be relevant to the questions of costs;
a family provision application should not be brought unless there appears to be reasonable prospects of success – you would want to seek legal advice early to determine this;
if a family provision application is brought then it needs to be conducted in a sensible, efficient and timely way and efforts must be made to resolve the dispute.
Contact one of our Family Provision and Estate Dispute specialists to discuss your matter.