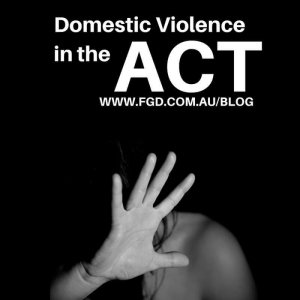 Closer to home, the ACT Legislative Assembly will be holding an inquiry into domestic violence later this year. The Standing Committee on Justice and Community Safety invites written submissions, from interested organisations and individuals, to its inquiry. The call for submissions closes on Friday 22 September 2017.
In its 2016–17 Budget, the ACT government included a $21.4 million domestic violence package—referred to as Safer Families, which seeks to target a number of areas, with an overall objective to "drive the next phase of reform in whole of government, community-backed responses to family violence".
Dealing with family and domestic violence is on the government's agenda. This is a good thing.
We know that in Australia, on average, at least one woman a week is killed by a partner or former partner, and that women are at least three times more likely than men to experience violence from an intimate partner. Tragically, Aboriginal and Torres Strait Islander women experience both far higher rates and more severe forms of violence compared to other women, and there is growing evidence that women with disabilities are more likely to experience violence. (Our Watch)
Although these government inquiries are extremely important for a safer tomorrow for all of us, and although legislative reform is one step towards a safer community, it is also imperative that policy and practice within front-line organisations reflects the 'spirit of the law'.
Family Law Firms are one such front-line services, where the culture of how you do it – is just as important as what you do.
In consideration of the reality that domestic and family violence causes physical and psychological harm, destroys families and erodes communities, our response as a community in the midst of these apparent traumas needs a multi-disciplinary practice, and as lawyers, it needs to lend itself to this approach.
The therapeutic and justice aspects of any matter need to be held in high priority, and in fact, are the two sides of the same coin.
Therapeutic Jurisprudence is an emerging area of law, and is revolutionising the way that more vulnerable clients are being dealt with. Therapeutic Jurisprudence developed out of mental health law in America in the early 1990's, and is described as the "study of the role of the law as a therapeutic agent". It focuses on the law's impact on emotional life and on the psychological well-being of the individual. This is imperative for vulnerable clients and sensitive matters.
At Farrar Gesini Dunn, we take the therapeutic requirements of complex cases seriously. With access to our in-house Child & Family Specialist, Amy McGinn, and with lawyers who sepcialise in the area of domestic Violence.
Farrar Gesini Dunn is at the forefront of using Therapeutic Jurisprudential practices to compliment the legal advice that we give to our clients. These practices ensure that our clients always feel supported and are equipped with the tools necessary to move on and lead the best lives they can lead after coming to see us. We are excited to be a part of this movement and look forward to assisting you in the future.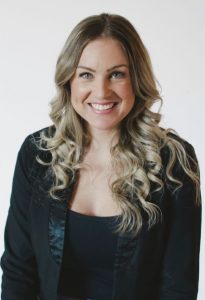 Jessica Kennedy is an Associate Director and Family Lawyer at Farrar Gesini Dunn, Canberra Office.
Jessica, won the ACT Young Lawyer of the Year award for her work in the area of domestic violence, we are well placed to support any family through their complex and sensitive matters.