Last week we farewelled Denis Farrar, the Farrar in Farrar Gesini Dunn. He has been a lawyer since 1976 (that's 43 years) and with FGD since its inception in 1995.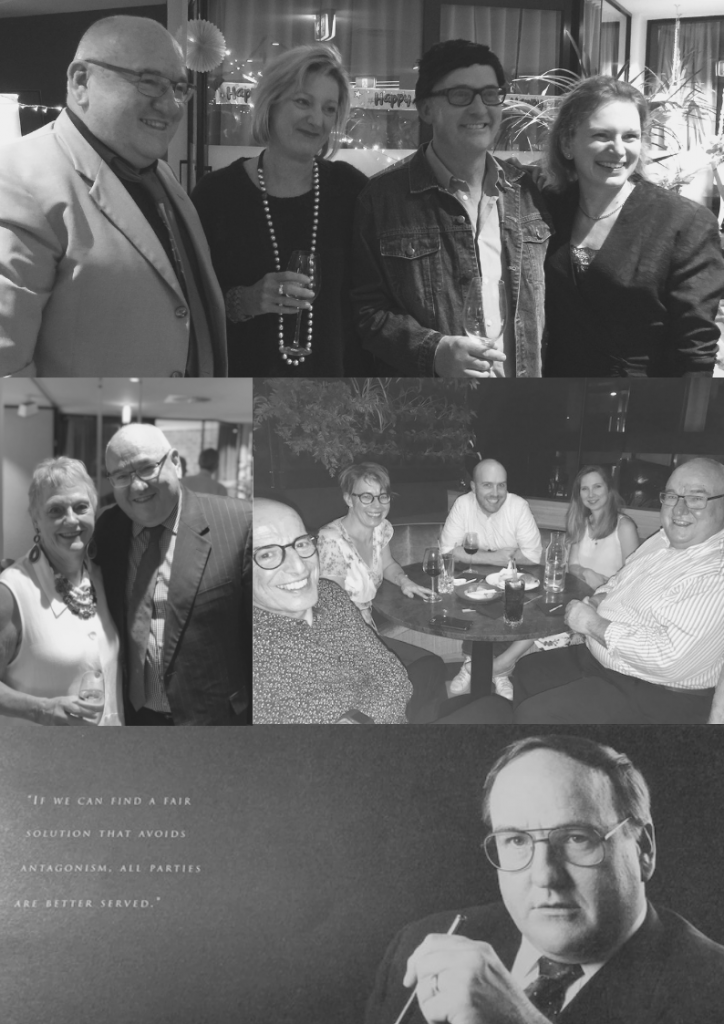 In terms of the work he did, Denis practiced at the pinnacle of the legal profession. He was a formidable and respected advocate. He was one of, if not 'the' pre-eminent family lawyer in Canberra.
When I started in 2006 he was one of a kind; never rattled, always competent and persuasive in Court, and very rarely lost any contested issue let alone case. As a starry eyed graduate ready to sink my teeth into litigation he was everything I aspired to be.
He always made work a lot of fun. He whistled and sang his way (in tune) around the office, his jokes were usually funny, and his positivity and energy was infectious. His poetry is the stuff of legend. Some say he was responsible for the office Santa each year.
Ask anyone at the office and they will tell you the same thing; they've had a day where a case or a Judge or an opposing lawyer drove them to a point of hopelessness or despair or frustration or all of the above, and there was Denis, with a word of support or a reassuring smile or some timely sage advice to make everything seem okay. What we do is sometimes very hard and Denis could always be counted on to make it a bit easier.
His list of achievements is admirable. He sat on the Legal Aid Commission (and was its Chair), the board of Relationships Australia (and was its President), on several committees of the Law Society, and of the Council of the ACT Law Society, of which he was President from 2001-2003. He was the ACT representative on the Family Law Section from 1999 until 2017. In each role he has done remarkable things.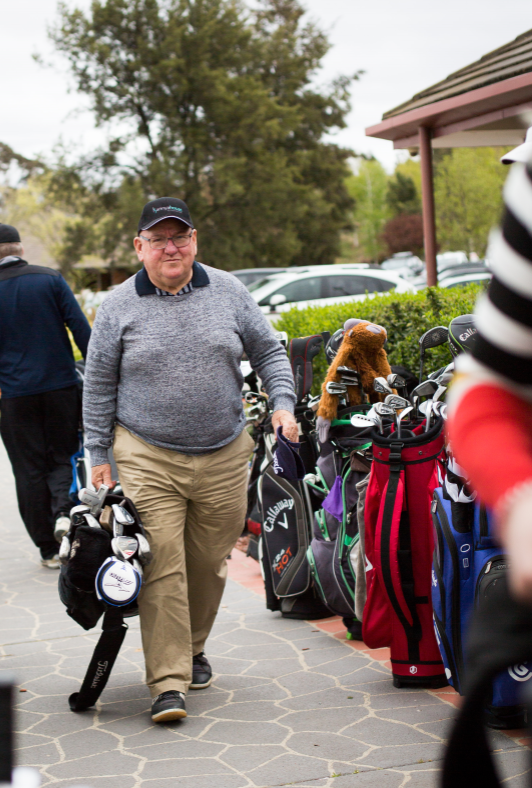 For me, though, the way he did it is much more impressive than what he did. I have resigned from FGD twice and both times it was Denis that brought me back. If it wasn't for him I wouldn't still be a family lawyer, and there are others in that boat too.
As a role model he showed me how to run cases and how to be professional while caring about your clients. Many times he gave me feedback about my letters, my advocacy, my skills at work – never judgemental, always helpful and encouraging.
For many lawyers admitted around the time I was, many of who now are Directors of my firm or own their own firms, he epitomised what it meant to be a family law in Canberra. He was always pleasant and respectful but completely formidable.
He will be missed at work, greatly, and I think by the profession in Canberra more generally.
By Adam Bak.
Adam is one of FGD's directors based in Canberra.