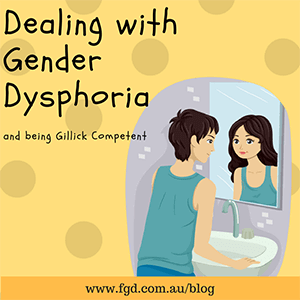 There is a protocol that sets out the division of work between the Federal Circuit Court and Family Court, both of which have jurisdiction to hear and regularly do hear matters under the Family Law Act. One of the types of cases that are determined by the Family Court is 'special medical procedures' such as gender reassignment and sterilisation.
Over the past few years the Family Court has heard an increasing number of gender reassignment cases. Since 2004 there have been approximately sixty of these cases. These are predominantly cases where a child has what is considered a gender identity disorder. The case law describes the appropriate treatment for gender identity disorder as follows:
Stage 1 – administration of puberty suppressant hormones ('blockers'). This is reversible;
Stage 2 – administration of estrogen or testosterone. This is generally considered irreversible;
Stage 3 – surgical intervention. This is also considered irreversible.
Stage 1 does not require a Court order. Stage 2 and Stage 3 both do in some circumstances.
The first issue is whether the child concerned is 'Gillick competent'. That phrase comes from a case called Gillick v West Norfolk & Wisbech Area Health Authority, a UK House of Lords case. It has been applied in Australia to mean that a minor is, according to that principle, capable of giving informed consent when he or she "achieves a sufficient understanding and intelligence to enable him or her to understand fully what is proposed".
If the relevant child is Gillick competent then the child can consent to the treatment and no court authorisation is required, absent any controversy.
Where there is a dispute between the parents, child and treating medical practitioners, or any of them, regarding the treatment and/or whether or not the child is Gillick competent, the Court should make an assessment about whether to authorise stage two of the treatment having regard to the best interests of the child as the paramount consideration.
Uniquely to this type of case, in making this assessment the court should give significant weight to the views of the child in accordance with his or her age or maturity.
So really what the Court is looking at is this:
Is the child competent to consent to the treatment him or herself?
Is there agreement (between child, parents, doctors) to the treatment taking place?
If the answer to 1 or 2 is 'no' then would it in be in the child's interests for the Court to authorise the treatment in any event?
An application can be made (pursuant to #3 above) by a child, a parent, an Independent Children's Lawyer, a person who has an existing parenting order or anyone else concerned with the welfare and development of the child.
This is a rapidly evolving area of the law. It is complicated. The evidence required in support of an application is extensive. The Appeals Division of the Family Court will soon hear a case on this issue that they have considered important enough to sit five judges (as opposed to the standard three) for the first time in over a decade.
If you or someone you know might be affected by this it really it important that they obtain legal advice from an experienced and thorough family lawyer.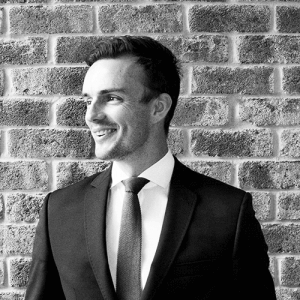 Adam Bak is a Family Lawyer and Director at Farrar Gesini Dunn, Canberra Office.
Adam works well with pretty much everyone and would love to give you a second opinion if you're unsure about your current solicitor. Contact him here.