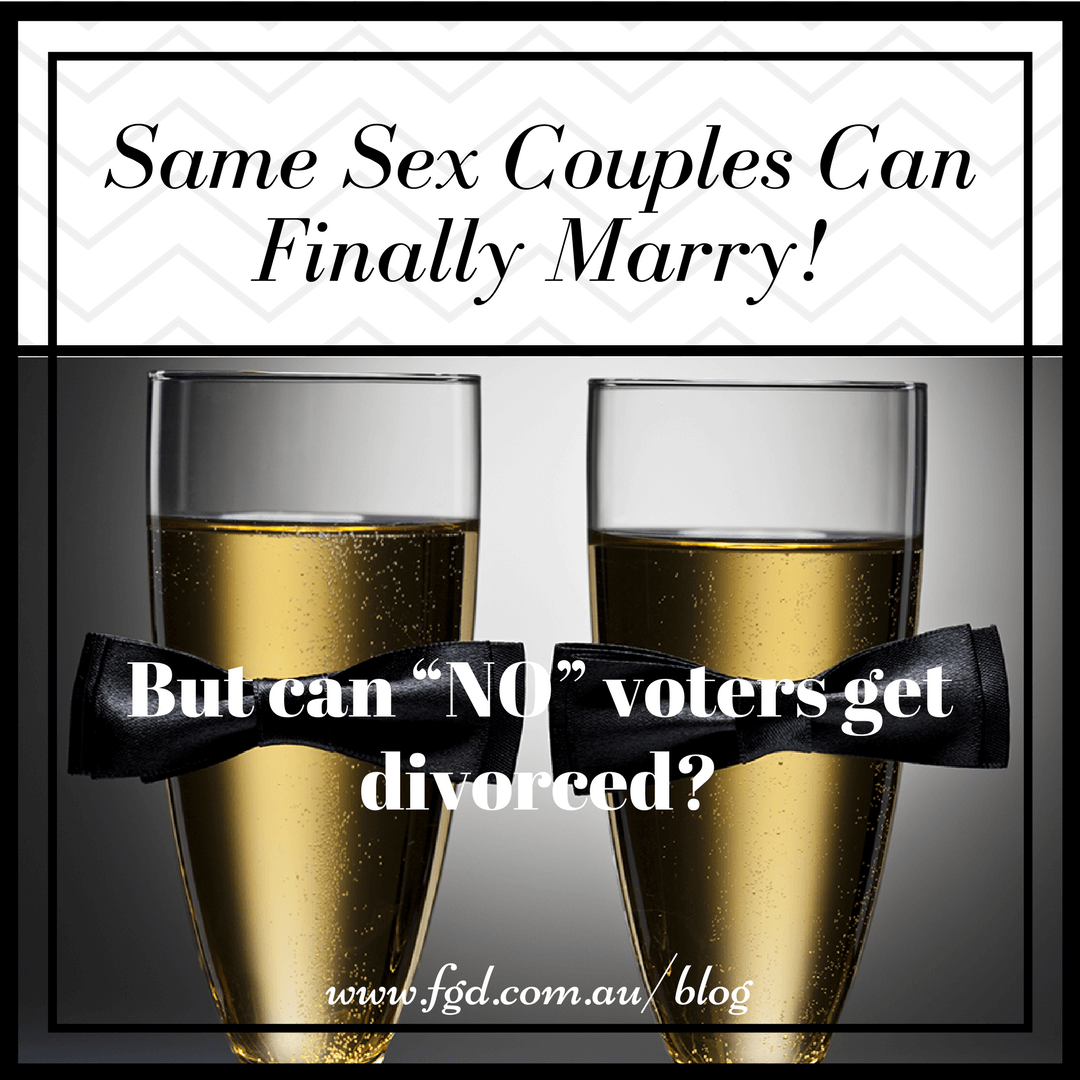 Today marks the first day that same sex couples can legally marry in Australia (hooray!). Many couples are taking the opportunity to marry as soon as they are able and there are multiple ceremonies taking place today.
On the other side of the fence is couple Nick and Sarah Jensen, a Canberra couple who publically announced that if same sex marriage was legalised, they would get a divorce. The basis for their stance appears to be that based on their religious beliefs, they refuse to recognise the government's regulation of marriage, if that definition is extended to include same sex couples.
The question that has been debated in our office and in the broader legal community, can Nick and Sarah actually get a divorce under the current laws?
Currently, a divorce Order can only be granted by the Family Court if the couple have been separated for more than 12 months. Based on comments made by Mr Jensen, his intention is to continue living in a defacto relationship with Mrs Jensen, and that they would continue their relationship.
Their circumstances do not even fit the first criteria for a divorce. So this means the Jensen's application for divorce (if they decide to follow through), would not likely meet the jurisdiction for the Family Court to make an Order ending their marriage.
On it's face, it seems the answer to the question "can they get a divorce?" will be "no".
In an interview, Mr Jensen mentioned getting an annulment. Again, we think the couple would have a difficult time with that application. In Australia, annulments are very rare and only possible in cases of inadequate consent, if the parties are related, or if there was a technical issue (such as the celebrant not being authorised). It doesn't seem that any of these circumstances apply to the Jensen's. For more on the law in relation to annulments.
So it looks like Nick and Sarah's marriage may not be over as quickly as they planned…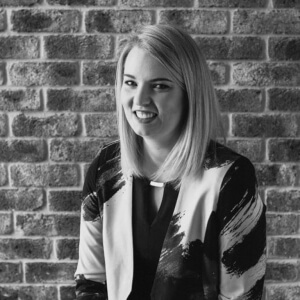 Victoria Blakeley is a Senior Solicitor in our Canberra office.