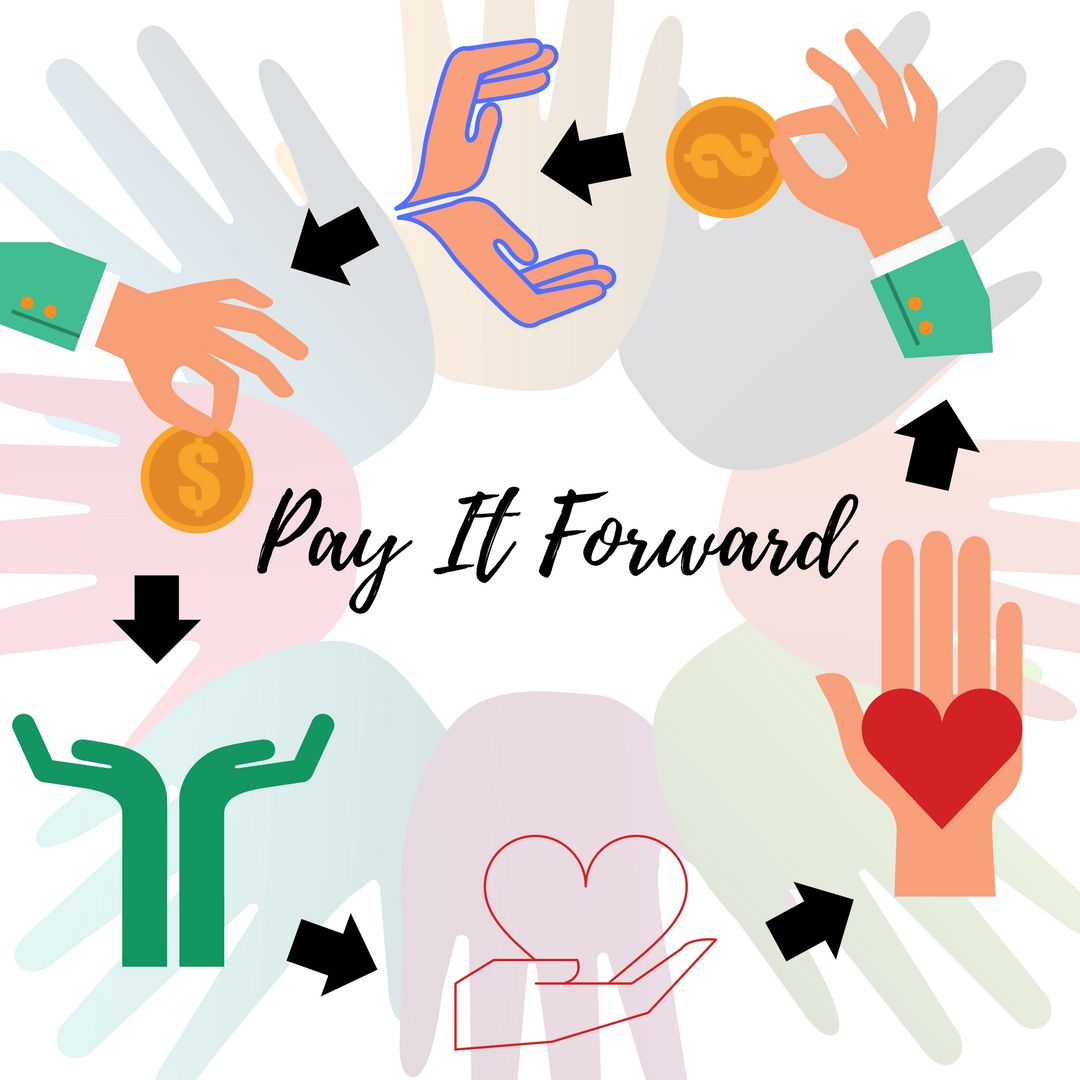 If you've ever seen the movie 'Pay It Forward', or have read the novel, then you'd know the story about a young boy who did three good deeds for others in need. In return, all that the young Haley Joel Osment wanted was that they pass on the good deeds to three other people and keep paying it forward.
This Saturday, 28 April 2018 is Pay It Forward Day – the day to think of how you are going to give back.

One good deed might not seem like much, but if everyone did something good for someone else, then the cycle of generosity and kindness could spark us to become better people.
Farrar Gesini Dunn Family & Estates Lawyers are committed to undertaking pro-bono legal services and giving back to the community throughout the year.
We run a volunteer service at the Women's Legal Centre every Friday morning, with our solicitors each giving their time on a rotation basis to assist vulnerable women in our community.
Our solicitors are also rostered on at the Law Society of the ACT's Legal Advice Bureau. Further, from time to time, our solicitors take on litigated matters referred to us on a pro-bono basis.
As a family lawyer, I know that there is a great need out there for preventative advice – that is, advice quickly after (or even prior to) separation in the hope that it informs and empowers a vulnerable or weaker party or avoids potential conflict or an abuse of power from occurring.
I am undertaking to pay it forward in these ways:
On Friday, I am going to buy someone a coffee (that's right, it can be that simple);
On Saturday, I am going to buy a meal for someone who looks like they've gone without;
Next week, I am going to give my time to meeting with someone who needs advice, but is otherwise unable to access funds to meet with me.
If you know of someone who would benefit from some advice from me and would be prepared to give back in their own way, please contact me at c.mullen@fgd.com.au or on (02) 6181 2061.
"Together we can change the world – one good deed at a time!" – See the Pay It Forward Day website for more information.
Courtney Mullen is a senior solicitor in our Canberra Office